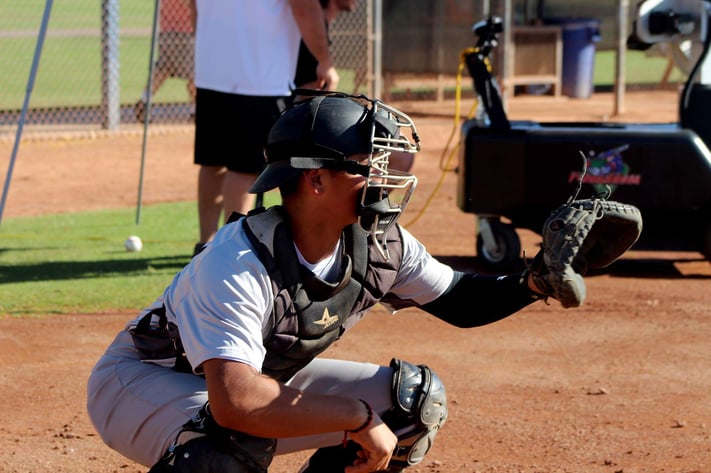 The people who inspire us most are the ones who help us believe in ourselves. To watch Gary Carter, Ivan Rodriguez, or Carlton Fisk execute the catcher's position, was to believe in the position of a leader on the field and believe that we too could lead in that position.
One of our customers who inspires us most is Titan Sports Academy. To watch them create and execute drills is to watch creativity and discipline unfold on the field.
Check out 3 fundamental catching drills for your team's catcher!
3 Catching Drills for the Unstoppable Catcher
Catchers Progression 1
Catchers Progression 2
Catchers Progression 3
We hope you enjoyed these catching drills as much as we did! Feel free to leave us a comment below on which one you'll use with your catchers. Remember to video your team executing drills and hashtag #FungoMan so we can see the hard work you and your team put in. While you're here, check out more baseball drills from Titans Sports Academy and download the FREE baseball practice drills eBook below!