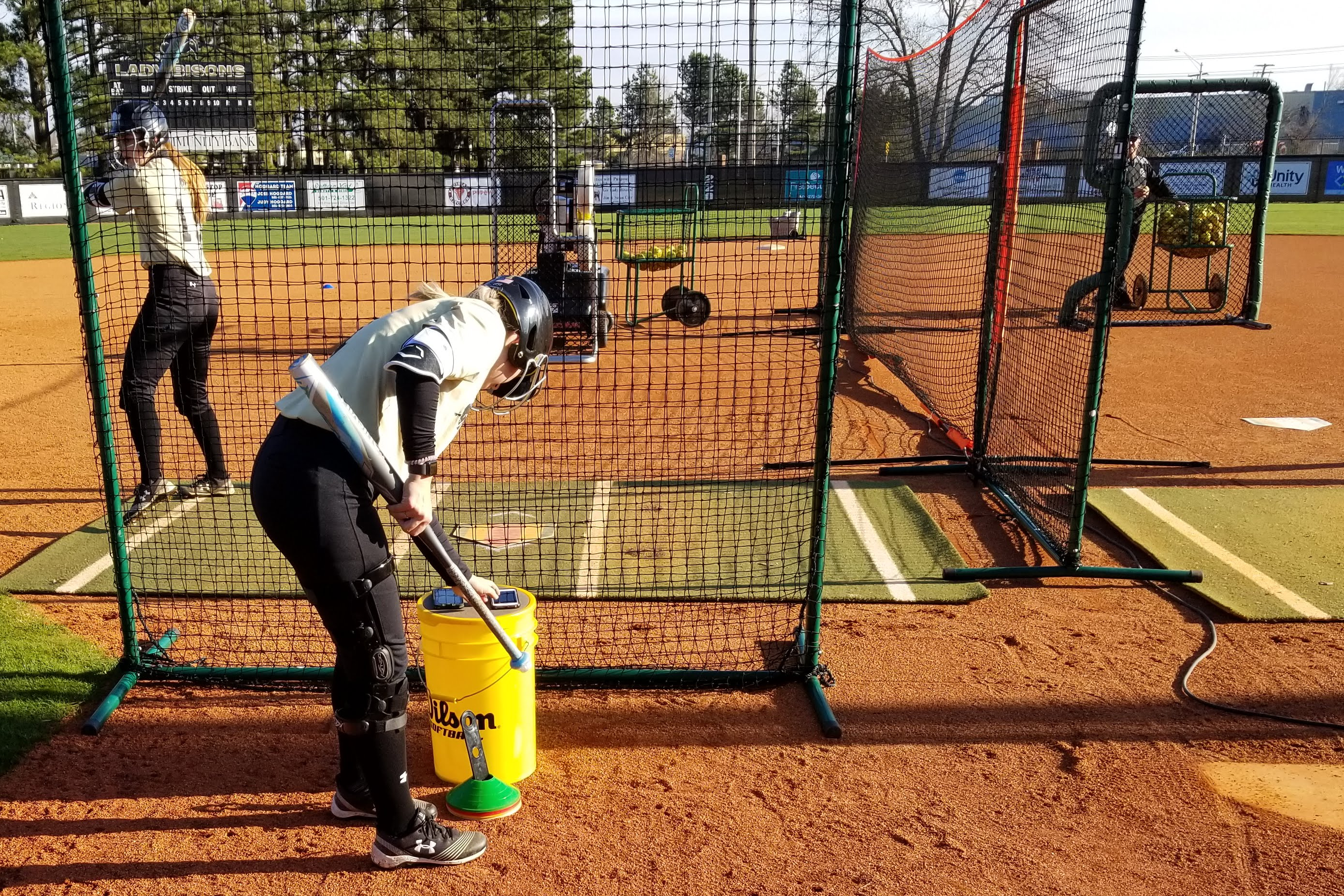 Is there anything more exciting to a coach than a well-executed practice? Well, maybe a championship win, but you get it. We're obsessed with practice: how to practice better, how to develop skill, how to master plays.
Harding University has taken the cake when it comes to practicing effectively. We're giving you an inside peek of the kind of practice session we geek out over.
Double Duty BP
We've discussed the usefulness of FungoMan for batting practice before in Live Arm VS. Pitching Machine, and Harding has taken these concepts and given their program the best opportunity for both. It's only a matter of time before teams start making this the standard.
Powerful Repetitions
It's important to practice game-like popups and fly balls with the same power as your most competitive opposition. Repetitions at the wall, short fly balls, and catcher popups can all be practiced in one drill, keeping everyone engaged. And isn't that precisely what coaches want in practice? A team that's 100% engaged.
Getting Better Quicker
They say limitation is the greatest driver of creativity. That's certainly the case with Harding's program. Dealing with NCAA restrictions, Coach Phil Berry details how he maximizes his time on the field. Harding's key practice goal: get maximum reps for each drill station.
There's a lot of pressure on coaches to produce well-developed athletes as part of their coaching strategy. Just know that being a successful coach starts with the habits you form (i.e. disciplined efficiency), as they'll set you up to produce some seriously valuable practice sessions for your program.