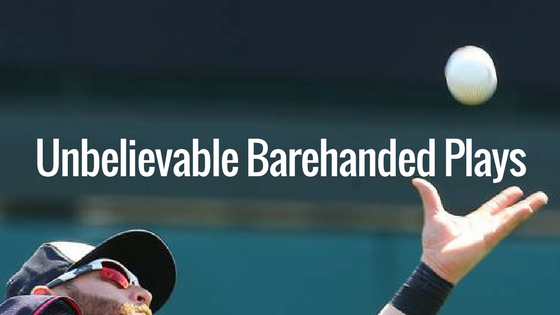 DISCLAIMER: Fundamentals should always be stressed at every level of play. Over the course of the season, those who execute with great fundamentals will always end up with better results than those who seek cavalier showmanship.
HOWEVER, there are game times, when the situation presents itself, and there is no alternative course of action besides figuring out a way to make the play on the fly, on the run, or both.
Here are a few impressively, unbelievable barehanded plays that got outs.