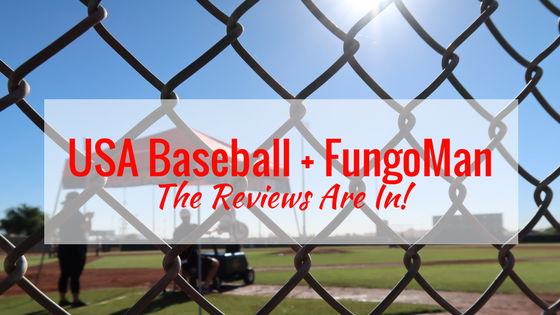 Here at FungoMan, we obsess over making practice more efficient and harvesting talent in players. Every update, from minor hardware improvements to major software updates, is meticulously considered for the betterment of baseball coaches and players. Engineers alongside baseball minds share the common goal of continually innovating tools and systems to increase the effectiveness of practice.
Recently, USA Baseball invited FungoMan to power the Championship Teams (West) Testing Days at Peoria Sports Complex, home to the San Diego Padres and Seattle Mariners in the spring.
Here's a taste of what we've been up to and the feedback we've received.
A post shared by FungoMan (@fungoman) on
A post shared by FungoMan (@fungoman) on
A post shared by FungoMan (@fungoman) on