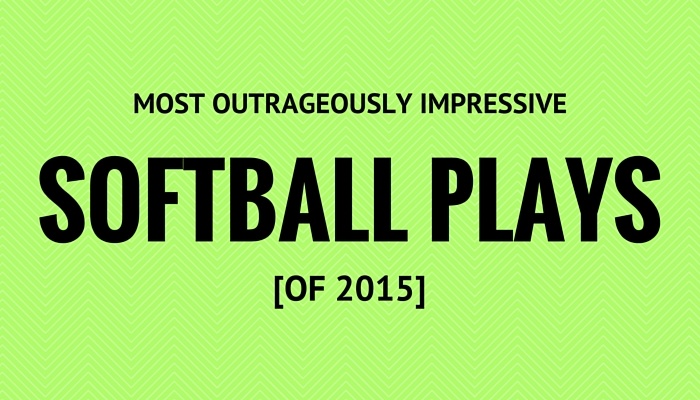 When the Amateur Softball Association of America showed up at the 1933 Chicago World's Fair, I don't know if they knew just how aggressive softball would become today. And when the International Softball Federation came on the scene, I don't know if they could have anticipated how competitive fast-pitch softball would look by 2016.The game continues to get better as players perfect the art of practice, nutrition, and conditioning.
Today we're highlighting some of the most impressive plays of 2015.
Hope these pump you up as much as they did for us.

11. How bout a good slide to home for the walkoff win?
10. Layout for the win.
9. Robbing the base hit in the grass.
8. Diving catch to save several runs.
7. Incredible stop, throw from the knees for the out.
6. Everybody loves a good grapple with the dugout for an out.
5. Grand slam by freshman to win the series.
4. Bellyside for the out.
3. Sliding catch in foul territory.
2. Right field throw for the out at home.
1. A glorious homerun rob for the ages.
Looking forward to including you in our future post highlight plays for 2016!
Looking for more content to motivate your players? Check out this infographic: 6 Characteristics of the Relentless Softball Competitor. Discover more on coaching with Coach Mike Candrea here.