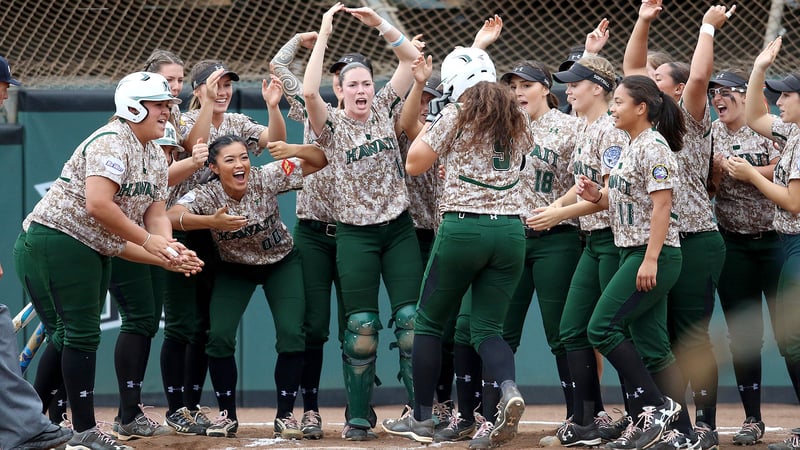 Young athletes should dream big dreams. They should foresee themselves playing in a big time game or in front a large crowd.
As the popularity of college softball continues to grow, young girls get the chance to envision themselves playing the game they love while getting a college degree. Those young, aspiring athletes should be asking themselves: What will it take to get there? What will be different once I get to the next level?
There are hardly any rule changes that occur between high school softball and the collegiate game. However, if you ask any collegiate softball player, past or present, they will tell you there is a vast difference between playing for a high school or club team versus playing in college.
As a player, coach, or parent of a high school softball player, let's take notes of these differences in order to be fully equipped for the next level.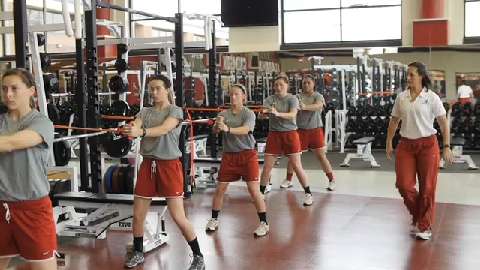 The Commitment
If you ask a collegiate softball player (or any collegiate student athlete, for that matter) "what's the biggest difference between high school and college athletics?" they are most likely going to mention one word: time.
Collegiate sports becomes a much bigger time commitment when you factor in the amount of hours a player must be at practice, games, the weight room, team meetings, study hall, and more. Not to mention, all of the weekends you are hopping on a bus or a plane to travel to your next away games. In high school much of your time is already taken up by your sport, but in college, this time commitment is taken to a whole new level.
So what can a high school student be doing to prepare now?
Practice time management skills
Turn in school assignments on time
Take quality reps at practice
Do extra work on your own
Learning to effectively utilize your time now will only aide you more in your collegiate future.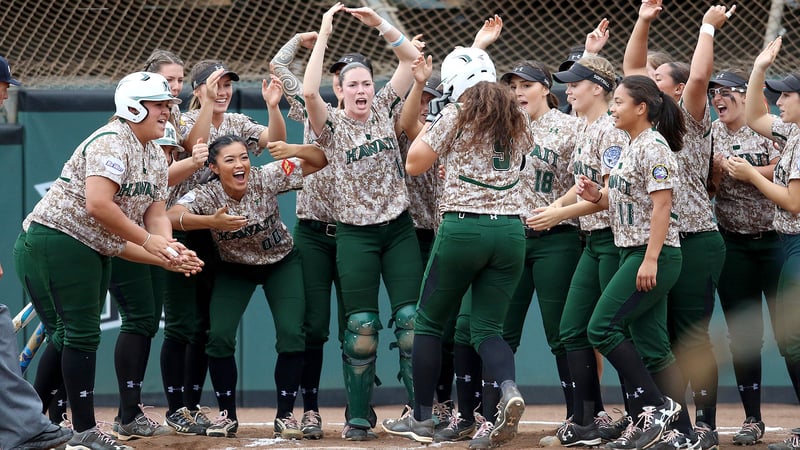 The Competition
According to Ivy Coach's article on League Admission Statistics, of all the students admitted to the prestigious Brown University in 2016, 95% of those students were academically in the top ten percent of their high school class. Even more impressive, 47% of those students were valedictorians or salutatorians.
Now picture one of those Brown University students trying to hold their own in a chemistry class where the professor grades on a curve, but HALF the room was a valedictorian in high school! The competition must be fierce! This is exactly what happens when a high school star enters college softball.
The roster of your college team and the teams you are playing against are filled with high school MVPs, regional Players of the Year, or dominant players on their club team. Put all of these star athletes in one place, and what do you get? A competitive standard that raises the bar for everyone.
So how do you prepare for this higher standard? Be okay with being pushed.
Don't be afraid to compete with your teammate for the starting spot
Take constructive feedback from your coach
Take advantage of opportunities to play against teams or people who are bigger or better than you
This type of healthy competition will only give you persistence when you are a little fish in a big pond in college.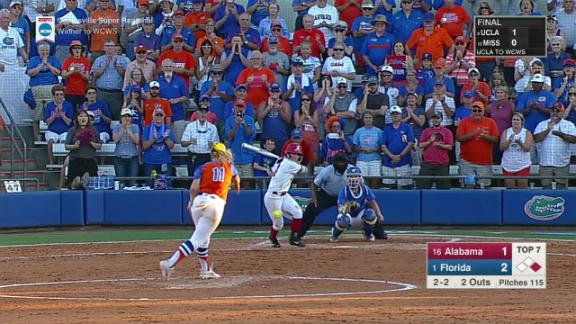 The Pressure
It's the third game in a conference series against your university's rival school. The score is tied in the bottom of the 7th. You are up to bat with the winning run on third base. All you need to do is get a base hit, and your team will win the series. And oh yeah, this game is televised on ESPN.
For players at power conference schools where games are being televised every week (I'm looking at you, SEC and PAC-12), this could be a situation a college softball player finds herself in quite often. All of the off season training, consistent dedication, and mental preparation these college players have exhibited has put them in a position to succeed in these high octane situations.
This type of pressure just isn't found as often when you are playing your third pool play game of the day for your club team.
However, there are pressure-filled moments high school or club players can advantageously embrace.
Visualize yourself succeeding in big plays
Step up to the plate with confidence when the game is on the line
Throw your best pitch with a full count and bases loaded
These moments can teach a young player to relish in the pressure rather than succumb to it.
What other ways do you see differences between the high school game and collegiate softball? Let us know any other helpful tips you have in order to prepare young players for the next level.