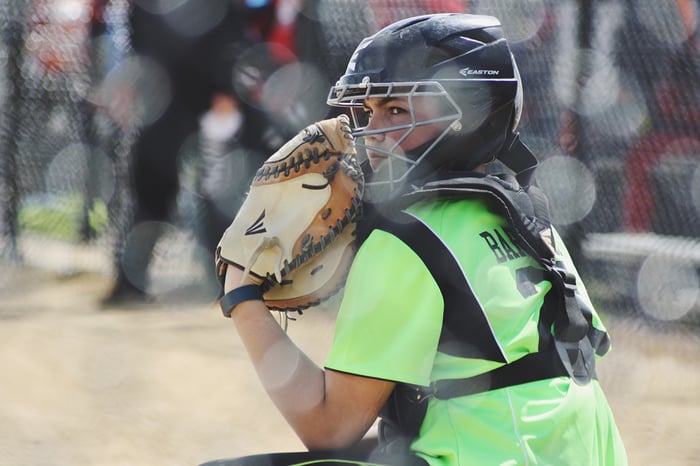 Let's face it. We all love spending time scrolling through Instagram. We can connect with others, see beautiful pictures, and watch funny videos. A wealth of softball knowledge and information awaits discovery as well!
Here's our list of the best Instagram accounts to follow for the softball lovers out there.
1. The Packaged Deal
The Packaged Deal clinics could possibly be the best softball clinic experience your daughter could ever attend. The founders, four big-time former softball players, all came together to create an electric atmosphere at clinics around the country. Their Instagram is chock full of drills, pictures of the clinics, and tons of encouragement for young players.
2. The Hitting Vault
Matt Lisle, the founder of The Hitting Vault, is one of the most well-known hitting coaches (both baseball and softball) in the country. From doing private lessons, to coaching both collegiate softball and baseball, to being a hitting consultant to major league players, Lisle provides great insight to the hitting swing.
3. Fastpitch Power
If you are a softball pitching coach or pitcher yourself, this is the account to follow. With lots of videos from young players to great pitching examples of the softball greats, this account will show you exactly what to look for when toeing the rubber.
4. NCAA Softball
Collegiate softball has taken the sports world by storm. More and more people are watching the televised games each season—which is why you should follow along on Instagram as well! See highlights, final scores, and interesting story lines from across the country throughout the year.
5. Flo Softball
This account will keep you up to date on all things softball. Flo Softball posts about players at the travel ball and high school level all the way up to the National Professional Fastpitch League. They give you the inside scoop on the most popular players while also showing hilarious videos of softball players around the country.
6. USA Softball
With the Tokyo 2020 Olympics happening in just one year, you definitely will want to be following USA Softball. This account is the official account for all the softball national teams and will be the place to be up to date once softball competes in the Olympics once again next year!
7. Jen Schro
Jen Schroeder (Jen Schro) is one of the most influential women in softball today. One of the founders of The Packaged Deal (see the first account listed above), she is a life coach disguised as a softball catching coach. She gives out quality catching tips while also giving out even more life encouragement to her ever growing following.
Who did we leave off of this list? Who is your favorite softball account to follow?
Don't forget to also follow us on Instagram @FungoMan
Featured photo: