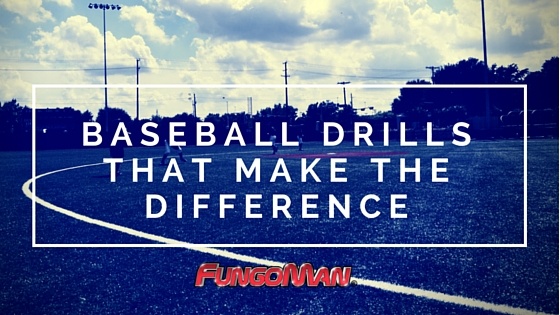 Let's face it: Executing a successful baseball practice requires time, energy, and forethought. And with so many different aspects of the game to work on and improve -- batting practice, fielding practice, conditioning, etc. -- your practice time disappears faster than a Kelvin Herrera
fastball.

Ever leave the field feeling like you put in the best practice you could, but haven't been able to hone in on those game situations that keep stealing the should-have-been-wins? Ready to sharpen your players with pin-point focus on the skills they really need to produce? Well, we have gathered some of our most creative coaches to answer these questions.
Read on to discover some untraditional ways coaches are using FungoMan.
---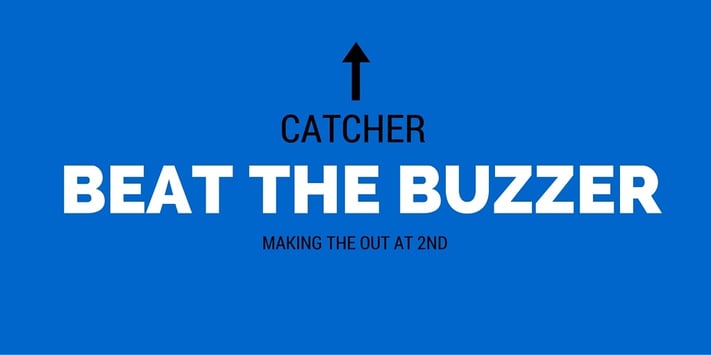 1. Catcher beat the buzzer
Head coach at Cal Berkeley, David Esquer, also the 2011 National Coach of the Year, uses FungoMan to test his catchers making the out at 2nd.
Parking FungoMan as pitcher on the mound,

Sets the timer horn to 2.42 seconds. The 2 seconds is the catcher "pop time". The extra .42 seconds is the time it takes a 85 mph pitch to reach home plate from release.

Shoots a fastball at 85 mph, with the catcher aiming to catch the ball and deliver it to the 2nd baseman or Shortstop in under 2 sec

Working on this time specific skill focuses on the moment the ball hits his glove to when the shortstop or second baseman receives the ball, beating out the runner
Catcher tries to beat the buzzer...and the coach can set the time interval at his choosing

2. Pick it at 2nd
Set the machine at homeplate,

Middle infielders work on catching the throw from catcher to 2nd

Practice making the tag at 2nd;

On the lighting sequence (yellow, white, ball) make break to 2nd base on yellow,

Straddle bag and make tag play

Add variations to balls to add difficulty and work on picking the short hop and making tag

3. Breaking Ball Master
Take the machine out on the mound as BP pitcher

Simulating breaking balls, have hitters practice tracking the ball,

seeing the ball travel the whole distance

Slowing down the speed allows for hittings to practice identification and patience to wait and adjust swing

By seeing the pitch and letting the pitch travel, players get a better sense of the strike zone and how breaking balls behave in and around it

Recommended setting is 50 mph - This is an ideal curve ball speed for batting practice

To see how much time hitters have to identify pitches, check out this link.

4. The Sundial
Chance Beam of Titans Sports Academy parks FungoMan 20 feet behind home plate and fires fly balls to centerfield.
Imagining a 10-15 foot radius clock around the point of contact of the ball, he places players at 12:00 (5 reps), 3:00 (5 reps), 6:00 (5 reps), 9:00 (5 reps)

Each players gets 5 reps in each position, practicing running to the ball, forward, backward, and laterally.

After "running the clock" he expands the distance to 20-25 feet the players have to run to make the catch, turning this into a conditioning and diving practice as well as outfield fundamental drill

The beauty of this drill is that infield work can safely happen simulateously, and outfielders can get true reads on the ball coming from home

Check out the Titans Sports Academy resources here.

5. Foul poles
Set up machine at home

Flyballs are thrown to outfield, from left field to right field

Player continuously runs from left foul pole line to left center, right center, and right field line making catches every 3 seconds

2nd round goes back from right field to left field at opposite intervals

This drill easily becomes a conditioning and outfield range drill
---
It's the little things that make the difference between a good to great player, and some of these drills will help you take the right steps towards being an excellent student of the game.
Want more baseball drill inspiration? Check out our YouTube channel for more coaching ideas and ways to make the best use of practice time.
Have a drill you'd like to recom

mend that's given you great success? Feel free to leave a comment below and we'll share

it! Wanting other drills for specific skills? Leave a comment below and request it!
---
To hear real coaches talk baseball and how they make their teams better, CLICK the image below!
Seen enough to want more information? Just click below!
---