---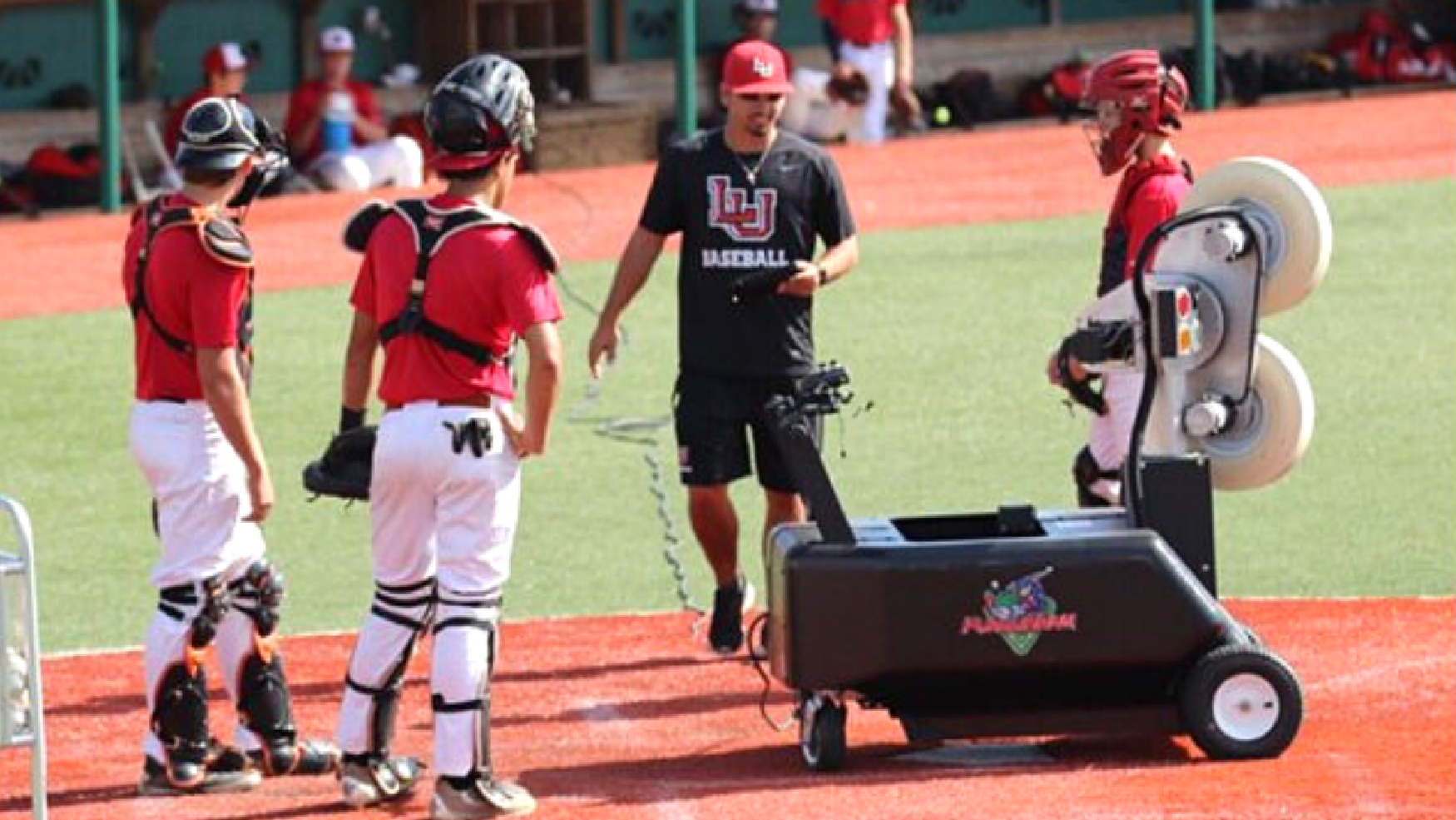 What makes a practice session successful? Is it in the drills, the pep talk, the effort, the mental game?
If you look at how coaches run their practices, you'll soon discover there are as many approaches as there are coaches. Some go for covering every aspect of the game every practice, others allot days for hitting and days for defense. Other coaches multitask groups and cover hitting and defense simultaneously.
Of course, some coaches fare better than others at creating cohesive teams that win ball games. Today we want to show off some of the programs who use FungoMan as part of their winning strategy.

---
1. Catchers are getting more work
Catchers getting some work in thanks to @FungoMan @PeachBelt #GeorgiaCollegeBaseball pic.twitter.com/EhKFyKjS2Z

— GA College Baseball (@GCBaseball2016) October 13, 2016
2. Infielders are running down flyballs
Fungoman putting it on the spot every time. #BigTime pic.twitter.com/WHS2SLbmCc

— Thomas Stallings (@Stalls09) October 6, 2016
3. Coaches are maximizing team efficiency
Big thanks to @Lamar_Baseball and @willd52 for the great team camp today. Beautiful day to get some work in! @FungoMan getting it done pic.twitter.com/CRSbdsk0KM

— Kevin Witt (@headbuII) October 9, 2016
4. Outfielders are working more specifically
75 and sunny today. Perfect for some outfield work. 🍀☀️ pic.twitter.com/WGPEZqSdB6

— Notre Dame Baseball (@NDBaseball) October 6, 2016
5. Players are getting a true home field advantage in the outfield
Getting after it with our off-season fall development. Awesome quality reps on very difficult and game changing plays. Thank you @FungoMan pic.twitter.com/Av2VHYmnGQ

— Trent Mongero (@CoachMongero) September 29, 2016
6. Players are mastering popup communication
Fly ball communication off the @FungoMan is as efficient as it gets. #selflessUCbaseball pic.twitter.com/1guWyucvjU

— Andrew Wright (@ucwv_awright) September 28, 2016
7. REPS for all
This outstanding organization is making room to teach the integrity of the game of baseball and to help players understand the greatness of the game while learning the life lessons associated with baseball. To be a program of opportunity that allows athletically gifted youth the chance to participate in elite travel baseball regardless of circumstance.
---
Now that you've seen some of the ways coaches are using FungoMan, take a look at our Twitter page for more tips, drills, and opinions on baseball, coaching, and training. What makes your practice successful?
Tell us what you think by mentioning us on Twitter @FungoMan.