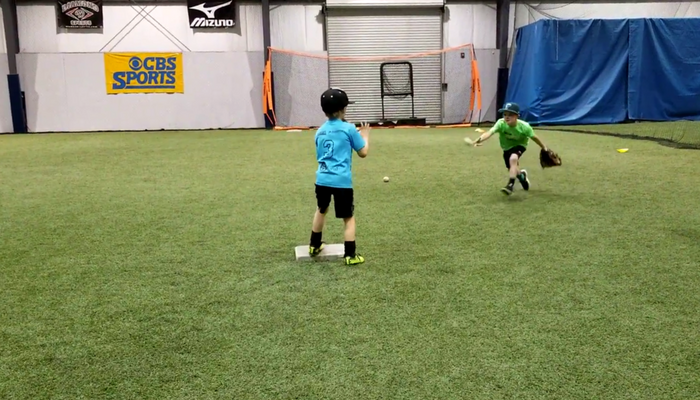 You wouldn't expect to see double plays from a 6-year-old.
But that's exactly what you'll see in this video. Beaux Waddell is a coach and parent of a 7U team in Shreveport, LA, and he's seeing results from his scrappy group of 6 year olds.
These kids are growing and getting better...FAST.
7U Practice: Beaux Waddell + Taylor Love
Coach Waddell identified the hard ball his team struggled to handle, recreated the ball with FungoMan's accuracy of location, speed, and spin, and repeated the ball over and over until his kids mastered that particular play. Imagine how good his kids will be by 12 years old, as they continue to identify problem areas and master them? Let's just say, we'll be watching to see how they develop.
Check out this video of Coach Waddell's team in game time. Still can't believe they're 7U.
What areas would you work on if you had the FungoMan to repeat the hard play as often as you needed until mastery? Feel free to comment below with your thoughts and impressions!