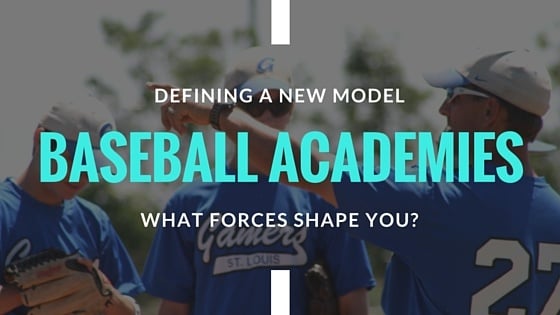 Greetings young padawans. You've been selected from a large population of baseball elite to be henceforth subject to the training of Jedi-masters, learning the ways of the force...er, technological advances of the baseball dynasty for the greater good of the baseball empire.
Yes, some of us are getting pretty pumped about the release of the next Star Wars chapter, but we're also thrilled to propose a rather futuristic approach to training your baseball apprentices in the world of the baseball academy.
Baseball academies are becoming increasingly profitable for both academy owners and players alike in their pursuit of making the high school starting lineup, winning college athletic scholarships, and increasing their chances of getting drafted into pro-ball -- and the choice to train young athletes with specialized baseball professionals has become the optimal way to go.
Nowadays, young players are competing like never before for positions and playing time to be seen by coaches and eventually scouts.
With so much competition, how do baseball academies separate their training facility from the rest? How will the next shining light of talent by skilled?
The St. Louis Gamers' Academy stands tall as an organization putting 120 years of collective playing and coaching experience to work by an all-star staff and the latest technological advances to good use for their players.
Their mission in baseball is "...to develop passionate and skilled baseball players to compete at the highest level nationally, while using baseball as a platform to teach important life lessons to young men in a team environment that is positive, challenging and fun." I'd buy that.
One of their mission-achieving markers of success sits at home plate every day and throws over 11,000 balls in a 13.5 hour day (see here). Even Skywalker would be impressed by these numbers.
The Gamers Academy houses 10-13 batting cages, 7 bullpen mounds, a full size indoor infield, 2 practice turf areas, Athletes Edge training room, Power Arm room, and--if that's not enough--a full size outdoor turf infield. Their latest addition includes an automated baseball practice machine, the FungoMan-250, to train their players for the next level.
Your academy may not have the same kind of operating budget as previously mentioned, but you may have the vision for growth and heart to see players improve at a more accelerated rate.
Let's be honest, you wouldn't be sitting here reading this if you didn't want to offer the best to your players. Yes, you are that guy.
So may the force be with you. Stay inspired to pace your practice programs at a rate that keeps your players challenged and alert. Snag some ideas from below and let us know how they work for you and your academy.
Watch how this academy uses the FM-250 to elevate their practice regiments and market their program as the ultimate training experience:
St. Louis Gamers Videos using the FM-250
Ground Ball Drills Video
Outfield Drill Video
Catcher Receiving Drill Video
Catcher Throws Video
Even Yoda would applaud baseball training like this.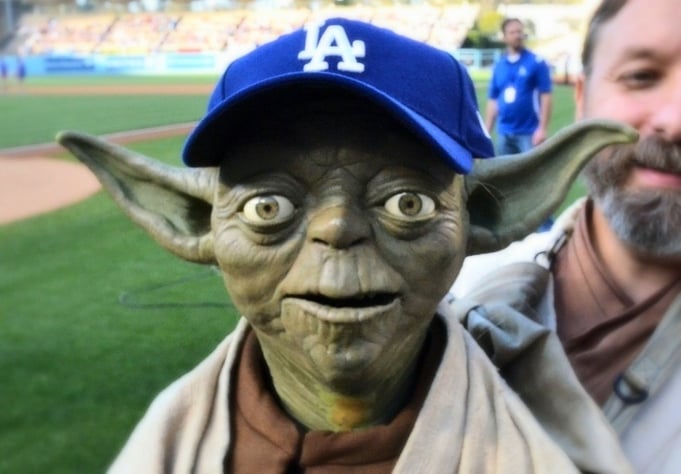 ---
For more information about the St. Louis Gamers Baseball Academy
Check out their website at http://stlgamers.net/