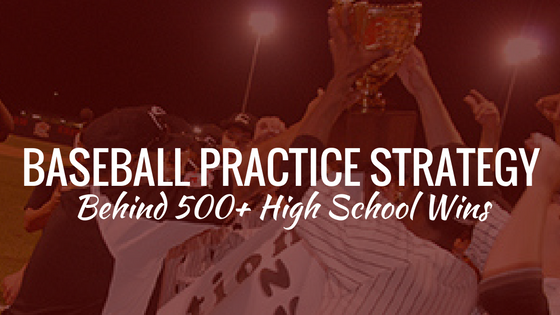 When folks meet Coach Armando Sedeño, oftentimes they are stunned by the sheer passion and energy of the 500+ winning coach -- dare I say, they have encountered the very secret to his winning career.
Today we're interviewing Houston's Langham Creek High School Baseball Coach, Armando Sedeño. He has amassed over 500 wins, and this year his team made MaxPreps Xcellent 50 National Baseball Rankings Presented By The Army National Guard in the top 25.
He's divulging team practice thoughts and strategy for player development. Check it out!
---
How did you run your high school practice before FungoMan?
Before we had a FungoMan, everything was in 5 minute segments, practice drills, not many game situations.
I've seen so many good practice-players that aren't good game-players. So we transitioned from a practice mentality to a game mentality by practicing at the same rhythm, timing, and intensity as game-time.
How do you run your high school practice with FungoMan?
Everything we do is on time. We set the timer horn clock at 4.15 seconds, and the infielders have to make the play, or double play in that amount of time -- we use the clock for accountability.
Without me talking so much, players have found their internal clock. I let them discover how fast they need to catch and throw to make the play.
When we work on relays from the outfield, we put our fastest player 10 feet leading off first trying to beat out the throw to third. We always play the game as best we can in practice.
Just hitting ground balls doesn't equate to the game.
The idea is to make practice more game-like. Relaxed within the pressure. You play the game loose, calm, and everything slows down when you've practiced it that way before game time.
What are some of your favorite drills that have contributed the most to your players improvement (non-FungoMan or FungoMan drills)?
We like to focus on the quantity of ground balls and the different types of ground balls our players see. We've found that they find their rhythm within themselves.
Every body type is different, so I believe that after the player has the fundamentals and mechanics of how to field the ground ball, he can figure what he needs to do to make the play himself.
I use FungoMan the most in the off-season. She's gets really tired in the fall. In the spring I use her 1.5 hours a day, plus the team can get as many ground balls as they want to see outside of practice as well. In season we spend around 15-20 minutes of ground balls, refreshing on what we did in the fall.
I believe that if we can master seeing the ball, catching the ball, and throwing the ball, we'll be ahead of anybody else.
Coaching Wisdom:
Just because you're the head coach, your relationship with your players is a partnership, and the game is the boss. We all want to be masters of the game and have to buy into what we're doing. The bottom line is if everyone buys into being the best they can be, we all can grow into being the best version of ourselves. I lose my cool when players don't give their personal best. I'm a big believer that each player must want to be good every day.
I believe that every person wants to be good at one thing. I fall into the category of individuals who believes they have a lot more to learn, and I always need to get better. I always want to be a better coach today, than yesterday. That drives me.
Check out the way Coach Armando won his 500th game.
---
BIG thanks to Coach Armando for taking the time to share some of his successful strategies in coaching with us!
We hope you enjoyed this week's post; leave a comment below or on our Facebook page with your thoughts and impressions about this interview with Coach Armando. Have a happy holiday season with your teams and families!