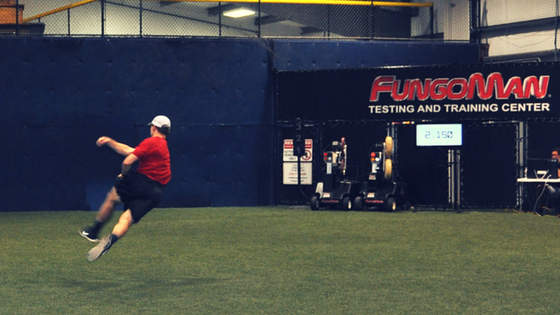 Every smart coach wants to develop skill in players that he hopes will put their team in a winning position on every play.
In the age of Moneyball and MLB Statcast, the data captured for entertainment and competitive purposes alike, have opened up new ways of thinking about developing skill and maximizing talent.
According to the architects at MLB Statcast uses the same technology that tracks debris during the launch of space shuttles to change the way we watch baseball on TV.
Thanks to this technology, organizations are giving overlooked talent a second chance to compete in the Major Leagues, because the data shows the potential of players where we might not expect to find it.
The smart data revolution has fundamentally changed the way we watch a baseball game on television; could it change the way we think about other aspects of the game?

---
Watch VICE Sport's series Future of the Game: Baseball's Latest Statistical Revolution to see the implications of statistics in the game. Coaches are using smart data to track player development, compare players more accurately, and gain an edge against the competition.
What Kind Of Advancements Should Coaches Look Forward To?
Coaches in the Big Leagues are already capitalizing on data that helps their players get better from hitting, route efficiency, and to tracking growth.
MLB Advanced Media's (MLBAM) Greg Cain says that STATCAST is giving audiences and ball clubs "true quantitative measurement of skills." Viewers are able to better appreciate the talent they're watching, and coaches are enabled to make more informed game strategy decisions.
But what if the data could do more than "break down what makes these guys so good on the baseball field?" What if we could use the data for educational and training purposes?
How FungoMan Fits In The Statistical Revolution
The FungoMan Testing Machine uses a state-of-the-art technology that allows exact placement of balls. Speed, spin, position and elevation are all preset for each ball. This allows players to be tested and trained objectively on plays they will see in real games.
In addition, sensors capture the time it takes to record each play, thus giving an accurate assessment of the players ability to record outs defensively.
Be on the look out for more details and updates from our Testing and Training Center in Shreveport, LA.
For More Information: FungoMan Testing and Training Center