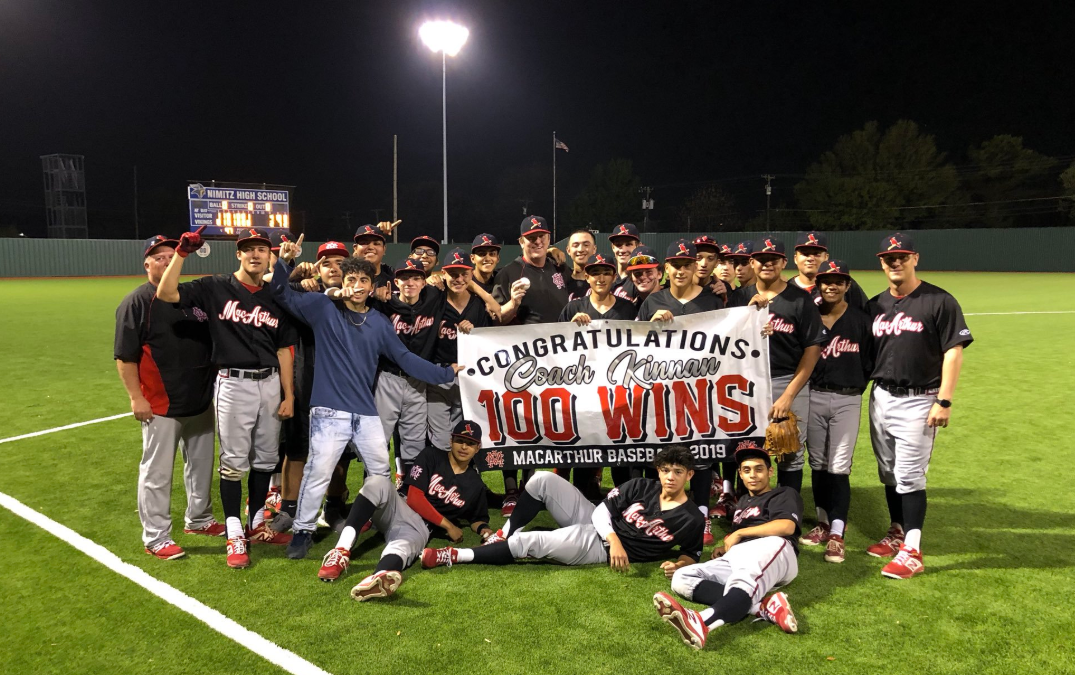 We've got innovative practice ideas for you this week! Coach Ryan Kinnan with Irving MacArthur High School blew up our Twitter feed in March with some incredible practice principles. He recently celebrated 100 wins this year, and we'd like to celebrate his achievements by sharing some of his practice tactics. Check out his practice stations and how he keeps everyone on drill and on point.
Snag some of these ideas and make them your own!
3 Station Outfield Circuit
These drills allow players to work on ball angles, pop-up communication, and get plenty of reps in a short amount of time.
3 Station Outfield Circuit:
All stations balls are shot to same spot & we set cones up accordingly to get work at multiple angles, etc
LF-Groundballs (interchangeable w/line drive work) - 3 Cones
CF-Ring of Fire - 8 Cones
RF-Communication - 2 Cones@FungoMan @macarthurbball pic.twitter.com/96xzmymzcS

— Coach Kinnan (@CoachKinnan) March 22, 2019
For this circuit I just go in add 3 balls, then go to quick pick and put Ground Ball Regular LF, Fly Ball Regular CF, Fly Ball Regular RF. Then we adjust accordingly off that. The main variance we use is where and how far to put the cones. Coach moves around to all stations

— Coach Kinnan (@CoachKinnan) March 22, 2019
Catcher Pop-up Drill
Once a week, catchers work on spins, wind factor, and different height pop-ups.
Catcher Pop-up Drill: blessed to have an @FungoMan which allows us to give all types of heights, spins and distances to prepare our guys for all types of pop-ups. pic.twitter.com/JORwzZJsb3

— Coach Kinnan (@CoachKinnan) March 22, 2019
Comment below with an area of practice you'd like to see more content about! The FungoMan Blog exists to create meaningful and helpful baseball content to empower you to do what you do best! Comment below with topical suggestions!
We would love to help you integrate FungoMan into your practice strategy. Let's talk about how FungoMan can help you maximize your practice. Vast baseball knowledge lies inside you ready to be unlocked and multiplied with powerfully accurate repetitions.