---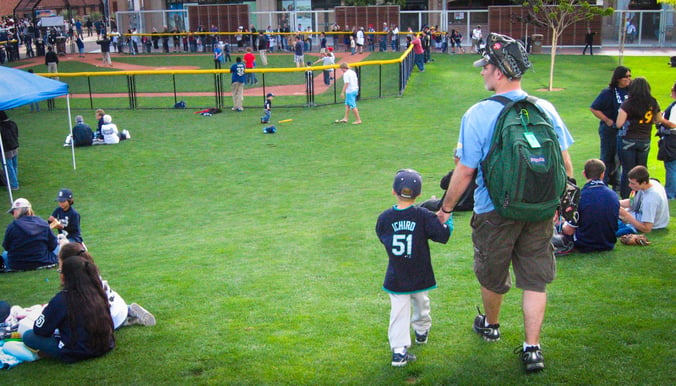 It's time to take dear old dad to the ballgame. We've got some stellar reasons why the ballpark is the perfect place to spend Father's day with your ole' man.
So grab your mitt, Trout net, and hat and show your dad a great time with these keen ideas for spending an afternoon with the guy who taught you how to play ball.
---
The sounds, smells, and tastes you find at a baseball stadium are nothing short of tailor-made for a good time with your dad. Check out these perfect activities to do while you're at the ballpark.
1. Put Dad's arm to the test
See if dear old dad still has his arm, and don't forget to clock him on the radar gun. Most Major League ballparks have booths where you can put your arm to the test...but be prepared, 'cause "those guns can't be right."
2. Play catch with your ole' man
Many Major League ballparks are opening up their fields to fathers and their kids to play catch. How cool is that? Check out a ballpark near you to buy tickets for this awesome opportunity to play catch with you dad on carpets of green.
In addition to Father's Day catch, Major League Baseball stadiums are offering all kinds of fun specials just for dads. For free Father's Day Boxers, go see the LA Dodgers, for a free Don Mattingly T-shirt to the first 5,000 dads, go see the Miami Marlins, and for a free opportunity to play catch on the field after the game, go see the San Diego Padres. For a more extensive list of opportunities and pricing check out this list.
3. Stamp your MLB Ballpark Passport
Ok, I'm going to be honest: I had no idea this even existed, but I am so happy to discover this really awesome way of commemorating your baseball memories with the MLB Passports. It's exactly what it sounds like, but not only is it a book that you get uniquely stamped at every MLB ballpark, but it includes a "guide to a road trip adventure that will take you from coast to coast watching America's favorite past time."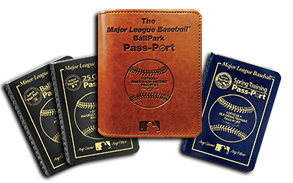 There are a couple different options:
MLB Ballpark Passport
MLB Gameday Passport
Minor League Baseball Passport
4. Come early to see Batting Practice
You don't want to miss the opportunity to dissect your favorite player's swing and hear the crack of a perfectly swung bat making contact with the ball.
5. Can't catch the game on Father's day? Plan a summer road trip to see some MLB Stadiums!
The Art of Manliness blog delivers again with an awesome bucketlist-er for baseball connoisseurs of all ages. In this blog post they cover "How to Plan a MLB Road Trip: 30 Parks in One Summer," which includes:
How to Plan a Fool-Proof Schedule

Creating a System to Rate Stadiums

Contacting Teams Months in Advance
I'm telling you, these guys thought of everything. Such a cool idea, especially to do with your dad.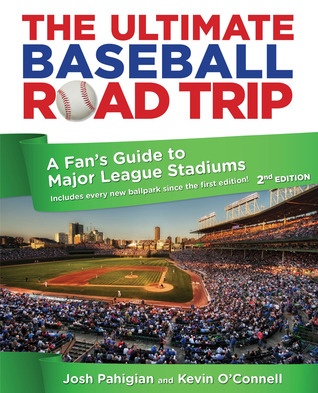 6. You gotta eat a hot dog
A good day at the ballgame isn't complete without a ballpark hot dog. Although one can only have a Dodger dog in LA, every stadium boasts the best dog in the Major Leagues, so you might as well try them all.
7. Solve the world's problems before the 7th Inning Stretch
Baseball is the ultimate people watching experience, combined with competition, statistics, humanity, and politics, what else could better set the stage for discussion about anything and everything? Enjoy hours of quality time with your dad; after all, it is America's favorite pastime. 9 innings is plenty of time to cover everything.
8. Call in a scoreboard message
It's fairly painless to commemorate a special occasion, like Father's Day, with a message on a massive scoreboard during a Major League Baseball game.
For example, the Los Angeles Angels only charge $35 dollars that go to charity for a brief message to be displayed in the middle of the 7th inning stretch. Check it out here.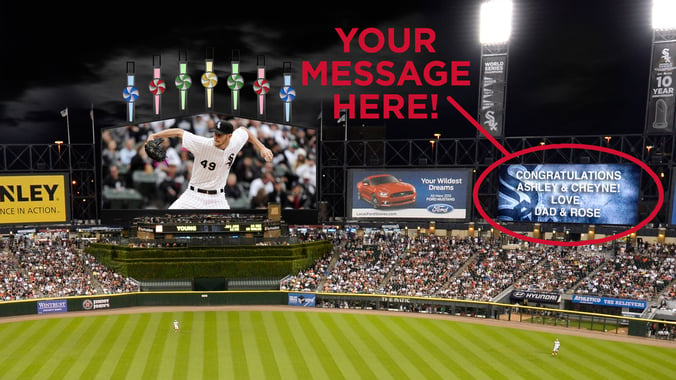 9. Be the last to leave the ballpark
Share a priceless moment with your dad in an empty stadium. It's beautiful, quiet, and downright awe-inspiring. It's worth taking your time and missing all the traffic anyways.

10. Bring a scorebook
The lost art of scorekeeping is a great way to take in the game and talk about it later, because everyone knows it's fun talking about the game after it's over. There's a reason people remember all the details of games gone by.
11. Prepare to make the catch of the day
Bring your gloves or just barehand it like a stud for the chance to catch a foul ball or better yet, a homerun! I mean, this could be you...
---
Whether you make it to the stadium seats or the comfort of your own couch with your dad or kids, we hope you enjoy some quality time with your family.
Here's a list of fantastic baseball movies to watch with your family!
We would love to hear about your Father's day traditions whether they're baseball related or not. Don't forget to comment below, and happy Father's Day!
---