---
History, as a rule, unfolds slowly in the game of baseball. The traditions continue for decades. The art of using a fungo bat is preserved as the coach's skill, and the fungo bat has long served players in their journey to get better. The evolution of the fungo and fungo bat have a history all their own and we're just adding another chapter to the book.
Check out the infographic below.

---
To shed some light on the history and etymology of the word "fungo" and "fungo bat" we've taken for granted in baseball's vocabulary, the folks at Boston Amateur Baseball League and Phoenix Bats analyzed the historical findings behind the words and gathered some fascinating stories about how the fungo bat became an essential part of practice.
What started out as a game for boys in the streets, is now as fundamental as anything in baseball.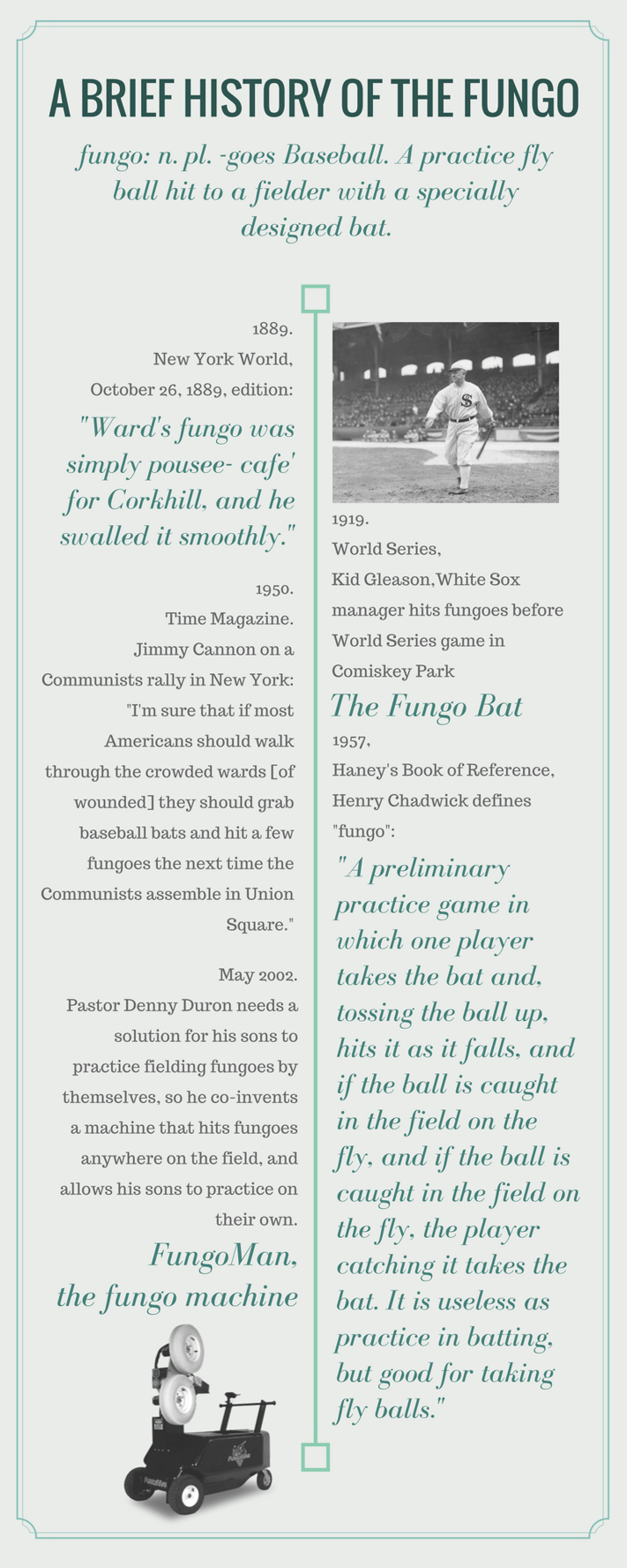 Fungoes are the bread and butter of practice, indeed a necessity for the game. Infielders hungry to grow and improve ask coach after practice for 30 or 40 more fungoes. Feel free to download our practice template for any player wanting to sharpen his skills this off-season.