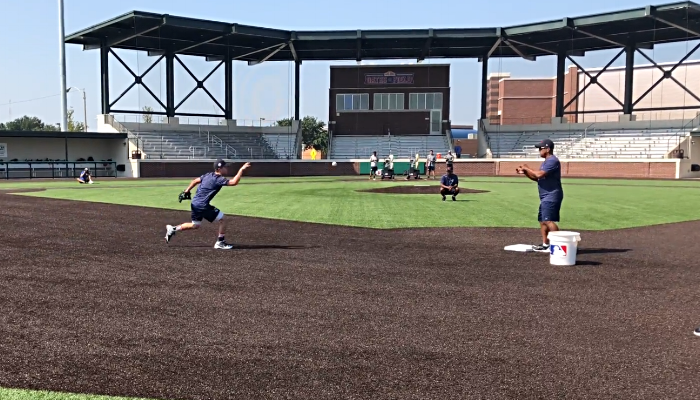 Born from the baseball dad who wanted to give better fungoes to his son outside of practice, he figured: "surely there's a machine out there that can challenge my son with the exact reps he needs."
No such machine existed at the time. And hence, FungoMan was idealized for the baseball dad and player who just wanted extra practice.
Today we're sharing 5 coach reviews for the teams wanting better baseball practice.
"Players get extra practice on their own."
"FungoMan allows me to instruct the kids properly."
"Over the last 5 years we saw an increase in our ability to play defensive in clutch situations through preparations in practice with FungoMan."
"Name of the game is making players better."
"With FungoMan, I like to take players to the edge of their physical and technical ability."
---
What does a FungoMan-powered practice might look like?