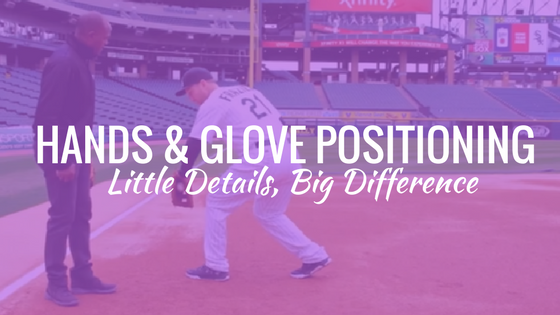 Baseball culture throws around the compliment "he's got good hands" like it's something only a few innately talented players possess. But who's to say, those hands didn't become that way without purposeful practice?
A baseball player's hands are arguably some of his greatest tools; after all, your hands catch with a leather glove, throw a 108-stitched ball, and grip a bat, making up the primary actions of baseball.
Let's take a look at a few little details that go into making your hands some of your greatest assets on the field.
As we all know, a fielder's consistency is made up of little things that he does repeatedly over a long period of time. The importance of forming good habits can not be overemphasized.
In the process of formulating said habits, the masters of hand and glove positioning should be our teachers.
Evan Longoria teaches Sean Casey a fielding drill

Bill Ripken: Hands Out Front Fielding Ground Balls
Todd Frazier shows Harold Reynolds the proper technique to backhanding a ground ball at third base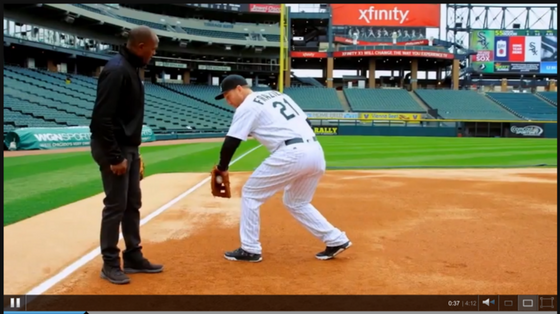 Bill Ripken: Showing the Inside of the Glove
A player's fielding percentage is a testament to his attention to detail. Players with some of the most outstanding fielding percentages like Omar Vizquel with .9847 FDG%, Cal Ripken with .9793 FDG%, and Ozzie Smith with .9782 FDG%, are revered for their diligence in the fundamentals.
Consistent every time. Getting their feet in good position. Finding the seam. Those little things mark BIG players and their contribution to the game.
---
Looking for more on infielding drills and ideas for working on fielding? Check out some of past posts on the subject!
7 Creative Infield Drills To Effectively Develop Your Players [Videos]
4 Baseball Drills You Can Do On Your Own To Stay Sharp [Infographic]
Download our free template for working specifically on your fielding consistency: