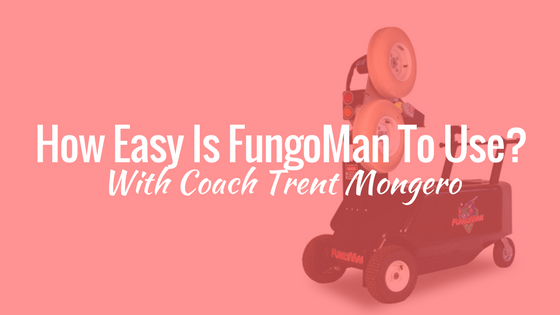 The serial complaint made by coaches when considering FungoMan for their own program, is that the machine is too high-tech for the everyday man and it's too hard to move around -- wasting time and energy that could be better spent on the game.
What Coach Trent Mongero, Head Coach of North Hall High School, a state champion coach and author of Winning Baseball, brought to light in his recent video was that the above mentioned assumption couldn't be farther from the truth.
Read more to see if what he says rings true for you.

The most impressive aspect of this video to us is the setup time! In under two minutes, Coach Trent Mongero pulled out his FungoMan from storage, connected to a power source, and was shooting balls on the field.
Also his straightforward breakdown of the manual controller is incredibly approachable and swift to action.
Next time someone tells you the FungoMan is complicated to use...we suggest showing them this video, and if you're looking for some great drill videos for practice, check out Coach Mongero's materials below!