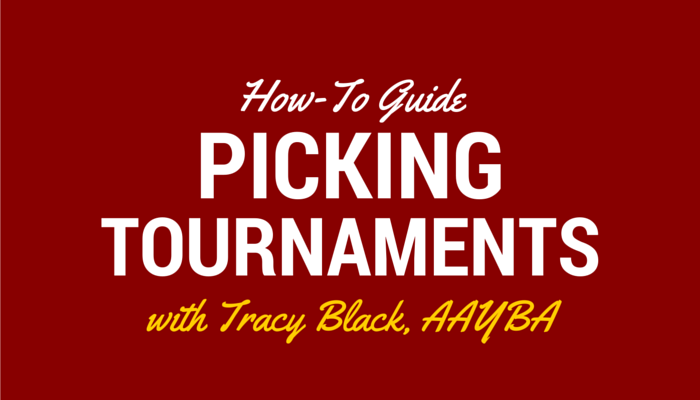 This week we're bringing you a clear guide to navigating your way through the process of baseball tournaments.
While most coaches base their tournament selections on other coach recommendations, which is a great way to get a pulse on any tournament, we'd like to give you some first hand, inside information from someone who's been in the tournament business for ten years.
Every coach's goal is to step into a tournament experience that inspires his players and keeps his players' families sane. So here's the breakdown to picking the right tournament.
---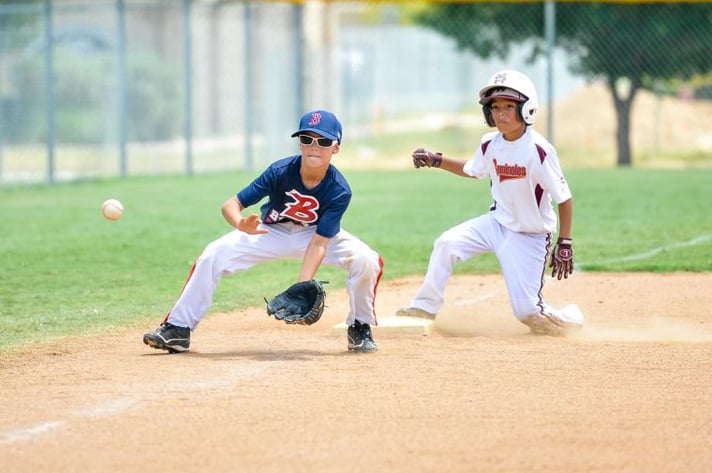 Tracy Black is a seasoned General Manager/Tournament Director based out of Flower Mound, Texas, and he's someone we consider a pro when it comes to running professional, entertaining, and edifying baseball experiences. Check him out here.
He has graciously taken the time to answer some questions that you might ask about tournaments and how to select the excellent ones from the headaches. Read on for some of his tips and things to look for in quality baseball experiences.
---
From what we've experienced working with you and observing the way you run your tournaments, it seems like you've figured out the ingredients of success to these events. How long have you been involved in organizing baseball tournaments?
10 years. My first tournament had about 30 teams, today we're running tournaments with 520 teams for the AAYBA. That's 6,750 players, 16,900 in total with their families included, and World Series events draw about 17,000-20,000 people.
From your perspective, what are some things PLAYERS appreciate most at a tournament? PARENTS? COACHES?
Players want good fields. At the National tournament level, the players are hoping for an overall experience from the fields, skills events (they love the competition on field events to win something, or to be acknowledged as the best in their age group).
Parents really appreciate shaded bleachers, screens, clean restrooms, trash can maintenance/cleanliness, some tournaments provide ice water in the dugouts, safety in the environment, facility offering courtesy golf carts to elderly and parents, awards their kids receive, and they come expecting that kids will play on well manicured fields.
Coaches also really appreciate quality fields, quality umpires, communication about rules, quality competition (DROP down format after pool playing provides good competition), access and responsiveness to the tournament director, and free coach passes at national events (ticket cost break for the week).
What things do people OVERLOOK that really make a difference in their experience?
New coaches pick venues they don't know anything about, and end up disappointed by facilities. Field maintenance is quite frankly taken for granted, but we make sure the fields look great from Saturday morning to the Sunday championship...minor field maintenance after every game, drag twice a day, every field set up fresh every day of the week. This makes a huge difference.
Communication...coaches should feel extremely informed from the signing up for the tournament to showing up to the tournament. Good directors communicate with the teams during the registration process, make sure they know where to check in, scheduling, rules, scores, make sure they know what to do in bad weather, water availability, vendors, advanced communication...
When teams register we get their contact info, and then add them to an email list, schedules posted by this date, ask if they have special request for pool play [advanced accomodations], personal message to them about our policy on sportsmanship, gentle reminder that they are responsible for their parents, director holds coaches accountable...
This has made a huge difference, in setting an expectation on behaviors.
What are the most valuable factors in tournament operation?
It takes a lot of people to pull off a World Series.
Parents and coaches don't realize that municipalities, field crews, council members, differing city weather policies, protocol-trained volunteers/field crew, safety protocol, child protocol, finding missing children, lock down are all factors involved in being prepared to pull off these massive events. In addition, these practice protocols have been implemented well in advanced.
Our World Series communicates all this on the website, from park policies, safety protocols, weekend recommendations, age-appropriate size fields. These are all things that coaches should follow up on to feel confident that the tournament will provide the top-tier experience they want.
What's the best compliment you've heard about the way you run tournaments? What would you love to hear from people who attend?
People really appreciate the overall experience from opening day, vendors, on field activities (like the home run derby and the FungoMan Fielding Challenge), quality umps, awards received...
At the AAYBA Texas World Series we do our best to complete all the games on schedule, and people really appreciate that. Tournaments can make money if they only play pool games, but not paid on Sunday for finishing the bracket out (never shorten game time). We make every effort to play out all the games.
We play the same number of games as the Texas Rangers would play over a 20 year period in 2 weeks.
That's 1500-1700 games occurring in the AAYBA World Series Tournament!
What's your mission?
I try to keep everything centered around the player. From vendors I choose, games schedules, field conditions, events, and prizes.
I ask myself: "If I was a ten year old kid, what would make me talk about an event forever?"
My Guideline: from opening ceremony on Saturday to the hat toss at the end of the tournament...I want it to be the coolest thing ever for every kid who attends.
For more information on the AAYBA.
---
We can't thank Tracy Black enough for his time, efforts, and contribution to the game of baseball. His work in baseball is nothing short of excellent in every way. His knowledge about baseball and managing people is rivaled to none. If you're looking for a great experience for your team and your players' families, his tournament is the way to go.
We hope you found this post helpful in defining your rubric for finding quality tournaments. Baseball tournaments are designed to give players an engaging, challenging, fun, and competitive game experience that if done well, will give them memories to last a lifetime.
---
Check out the FungoMan Fielding Challenge
(To be held at the AAYBA Texas World Series Events)