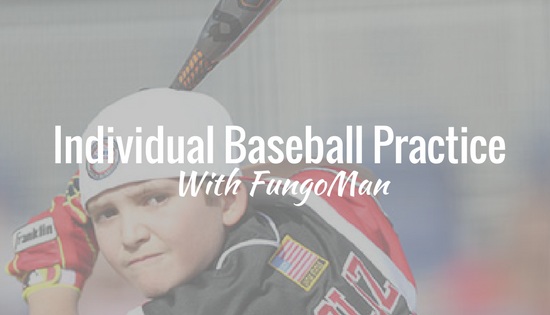 While other kids were watching Cable TV growing up, I remember watching the YES Network documentaries of Yankee greats, including the likes of Don Mattingly.
I'll never forget hearing Mattingly talk about how obsessed he was with baseball in high school. He credits his high school coach for his unparalleled work ethic, challenging him to be the best on his team, best in his city, and best in the state, etc., etc.
You wouldn't find Mattingly with other students at the cafeteria during lunch hour. You'd find him in the indoor batting cage set up in the basketball gymnasium.
Those individual practice sessions during lunch period are the gems we at FungoMan value most in the makeup of a player's development.
Check out the ways players are capitalizing on individual practice.
"You never know who's watching," Mattingly, and many others have said. Today we're watching the way these players put in work by themselves with the help of FungoMan in the batting cage and on the field.
Target Hitting Practice
Strike Zone Confidence for Catchers
Taking Ground Balls By Yourself
Young Players Work On Fundamentals
---
Ever considered the possibilities of having a full fledged skills practice by yourself in an hour? Having a machine providing reps without depending on someone else is really a huge benefit to any player wanting to aggressively improve.
Check out some other ideas for solo practice: 4 Practice Drills You Can Do On Your Own [Infographic].