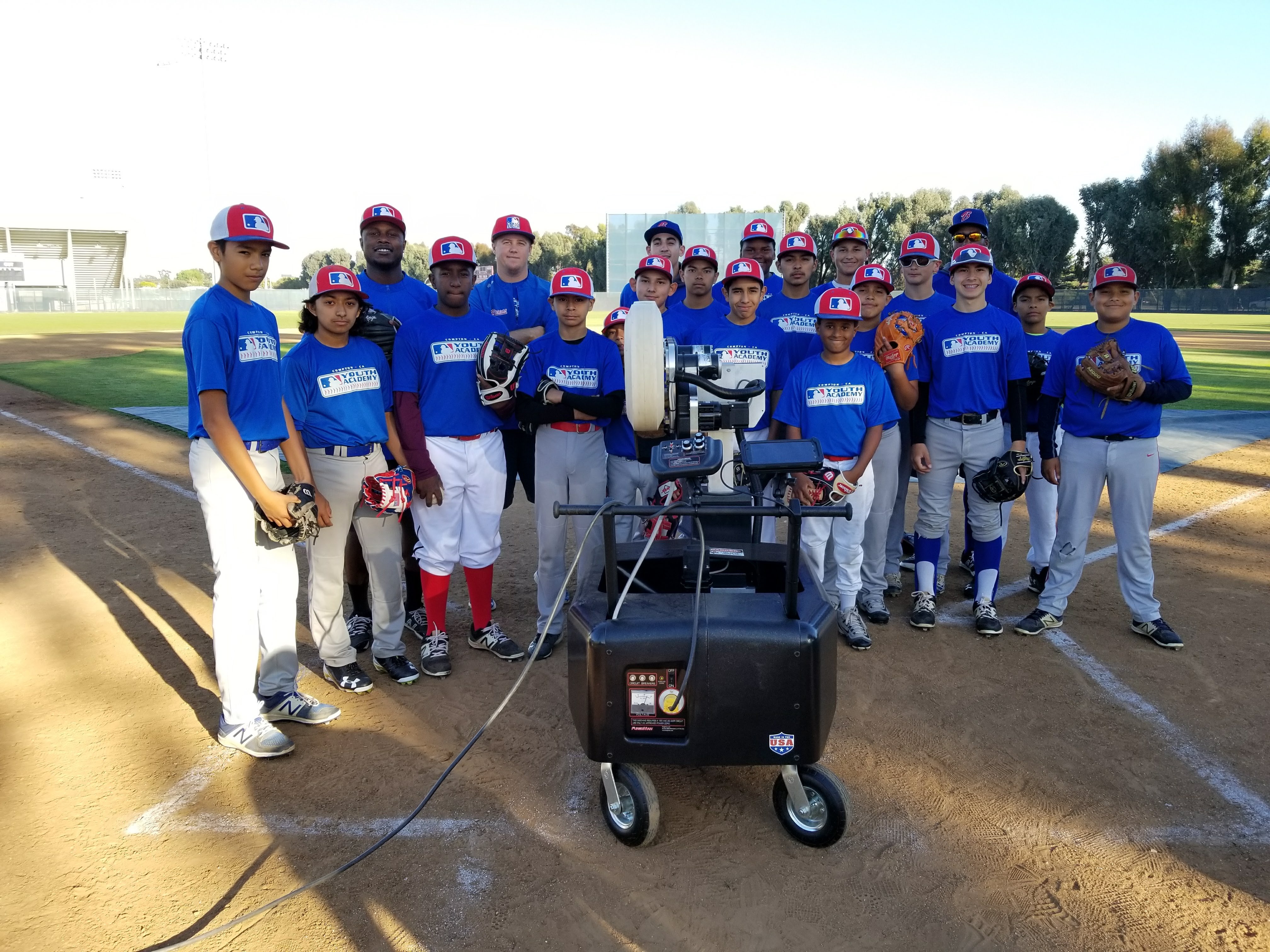 MLB Youth Academy in Compton, CA just got a FungoMan, and it's up and running.
"As a not-for-profit organization, the Urban Youth Academy aims to set the standard for baseball and softball instruction, teach and educate in Urban America, and enhance the quality of life in the surrounding communities." The MLB Youth Academy in Compton is doing exactly that.
Watch our latest short video of our trip to the Urban Youth Academy facility to see the work Darrell Miller and his staff are doing with their group of talented, hungry players.
FungoMan Team Interviews the MLB YA Staff in Compton
It's not every day we get to see the impact of what baseball can do to edify a community. The MLB Youth Academy has proven that with great leadership, integrous coaching, and passionate purpose, holistic community uplift is possible. Our FungoMan team was thoroughly impressed with the staff and young people at the MLB Urban Youth Academy on East Artesia Boulevard. A positive culture was immediately felt after stepping onto the campus. The once tough neighborhood has obviously transformed back into the vibrant and supported community it once was. The FungoMan team is proud to participate in the work of empowering future successes in Compton, CA. Like Darrell Miller said, "It's all about making the players better."
---
To stay up to speed on all the happenings at FungoMan, receive free coaching resources, and watch top notch baseball training videos by subscribing to the blog and following all our social media outlets.
Looking for information on pricing and financing for you and your program?