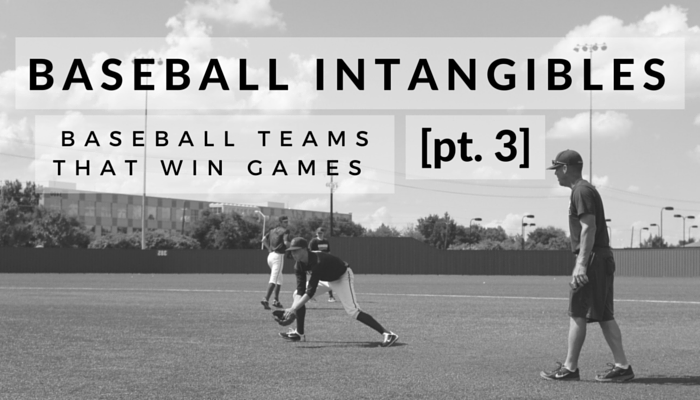 Trying to nail down the elements of a championship team is as hard as trying to pick out the best ingredient of your grandma's secret apple streusel recipe.
There are so many elements to consider, and one ingredient doesn't work without the other, so as we draw to a close on this blog series Baseball Team Intangibles That Win Games, we can consider a vital component of winning teams -- developing a culture where what you say has power.
Whether you're giving the motivational speech of your life, or just giving instruction, let's take a look at how to develop your unique language as a coach. Perpetuating that language within your team will reap winning benefits in life and the game.
---
Intangible #3: Develop a Language Culture
There's no denying that your language is a huge component of your coaching strategy. Many coaches put all their energy in good instruction, while completely neglecting to coach the developing minds of young men's psyche. While your players may be picking up great skills, you shouldn't forgo one of your most important assets -- speaking motivation and positively loaded phrases.
We've gathered some winning things coaches have said to their teams to maximize their team's potential.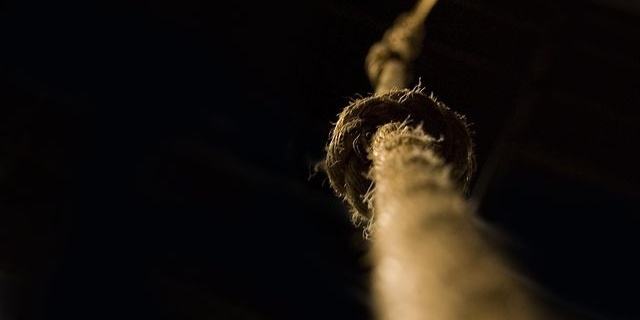 Hold the rope.
This phrase is packed with meaning. Skip Bertman, LSU baseball coach, who won five titles with the Tigers in 11 trips to Omaha, brought the concept "hold the rope" to the forefront. He describes this idea as essentially meaning that every person has a job to do -- a piece of the rope to hold to keep the team from slipping over the edge.
In moments of teaching in the locker room after practice, or moments when your team is in group unity, coaches have the opportunity to share meaningful words or stories that can be drawn upon later and referenced when the game is on the line. You sow the words in receptive moments, and reap the opportunity to harvest the meaning back when you need to motivate your team to action.
Bertman successfully provoked his team with motivation in the heat of the battle. He would say "hold the rope" -- effectively saying a lot of things with just three words.
Check out this coach who went as far as giving his whole team a piece of the rope.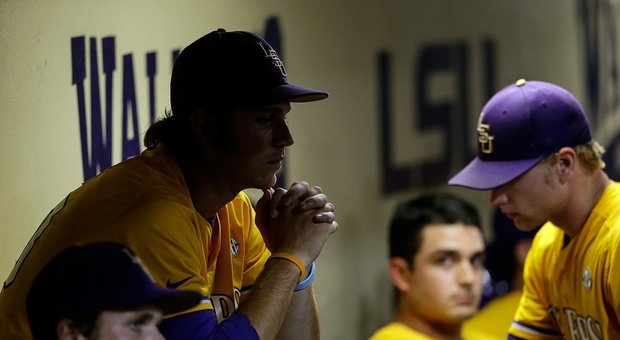 Staying accountable.
Like all young freshmen players know, opportunites to stand out and prove oneself are slim, and the pressure to do well can be overwhelming.
One young LSU freshman got his opportunity to pinch run late in the game that would score the go-ahead run. His assignment: anticipate the bunt and advance to third. After the hitter bunted through the pitch, and missed it, the catcher threw behind the over-anxious freshman at second base, and the potential hero dropped his head and dejectedly made his way back to the dugout and sulked on the bench.
In the post-game meeting, Bertman didn't scold the runner for his over-aggressive baserunning, rather he calls him out: "If you ever go back to the dugout and mope like that, and don't help your team overcome your mistake, you'll never see playing time again."
And you know what? He never moped again.
It just goes to show it's impossible to encourage one's teammates, when completely absorbed in self.
The power of a championship team lies in players' ability to respond correctly to mistakes. When someone messes up, that player has the job to encourage the rest of the team, even after his embarrassment and failure.
Coaches have the power to not only use language to empower their players, but to teach their players to do the same for their teammates.
Hear University of Texas baseball coach Augie Garrido's take on accountability
---
We hope you feel empowered by this article to help hold your team accountable, focus your players, cast vision for your team's success, and create an atmosphere where your players can thrive off of your words.
Use these 10 Words That Can Make You More Powerful in your coaching strategy!
If you have stories or motivational phrases that work for your team, feel free to share them in the comment's section below!
---
Check out the rest of our series on Baseball Intangibles That Win Games covering topics like the Stockdale Paradox and fostering team chemistry.
What intangibles do YOU think make up a winning baseball team? Comment below!
Follow us on Instagram for your daily dose of good baseball