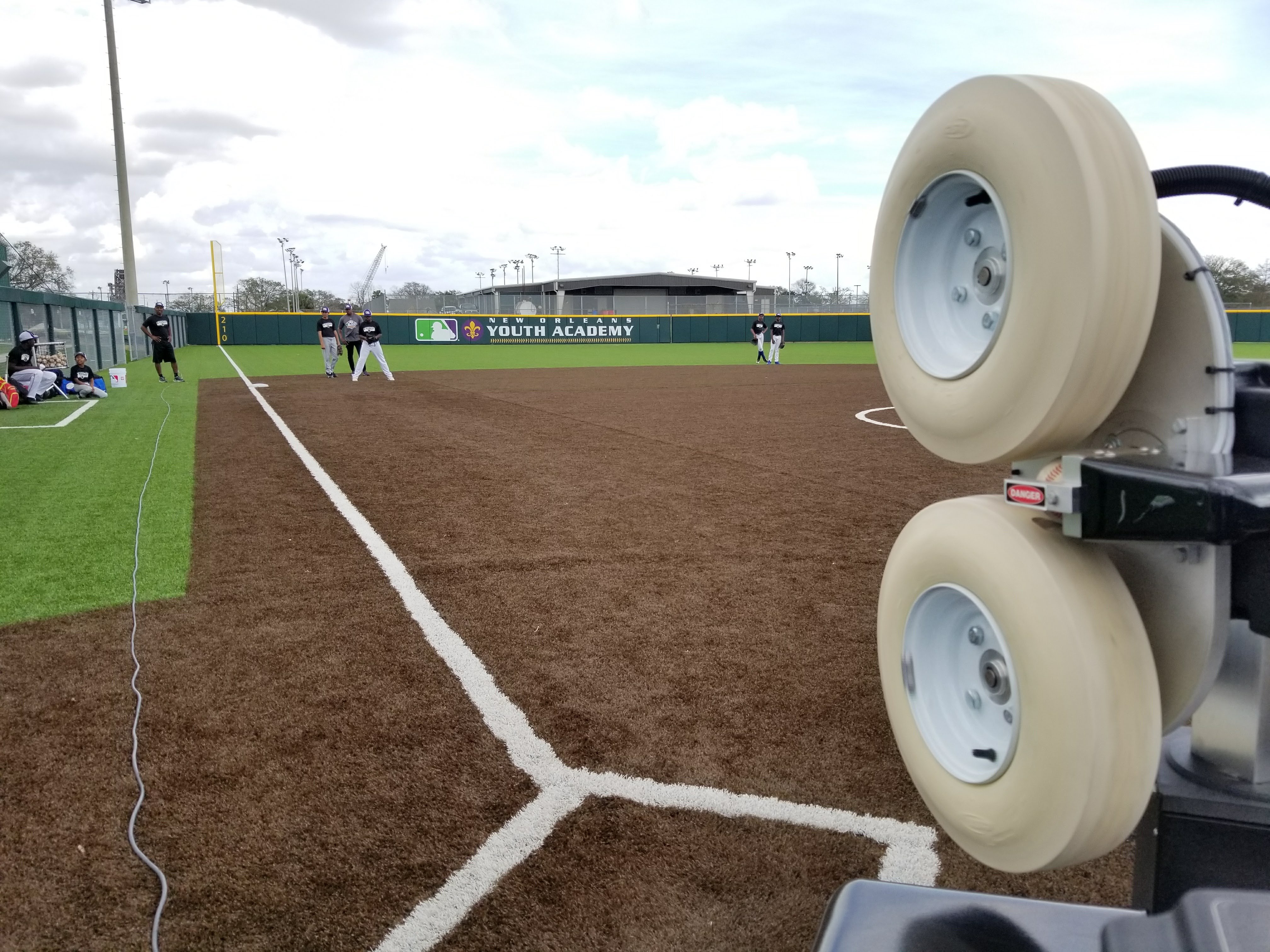 There's nothing quite like the frustration of getting a terrible feed in practice.
When you're working on backhands, and the feeds are not appropriately challenging (too difficult or too easy), the result shows minimal improvement. Redundant at best. If optimal growth and stretch happens in that small window of just beyond your reach, then the feeds should reflect that same approach. Specificity. Stretch. Resulting in growth.
MLB's Youth Academy in New Orleans just gave equal opportunity to their players with consistent feeds and guaranteed growth. Watch the VIDEO HERE!
If there's an organization working to give its players equal opportunity it's the MLB Youth Academy in New Orleans. Check out their standout performance below.
MLB Youth Academy in New Orleans, LA and FungoMan
Thanks to the generosity of MLB, these young talented players receive the best instruction by the MLB YA staff and top of the line technology to empower the consistency of their practice. Learn more about what the MLB is doing for their Youth Academies all over the United States. Feel free to check out what Snap! Raise is doing to make FungoMan more accessible for youth and high school programs of all budget brackets.