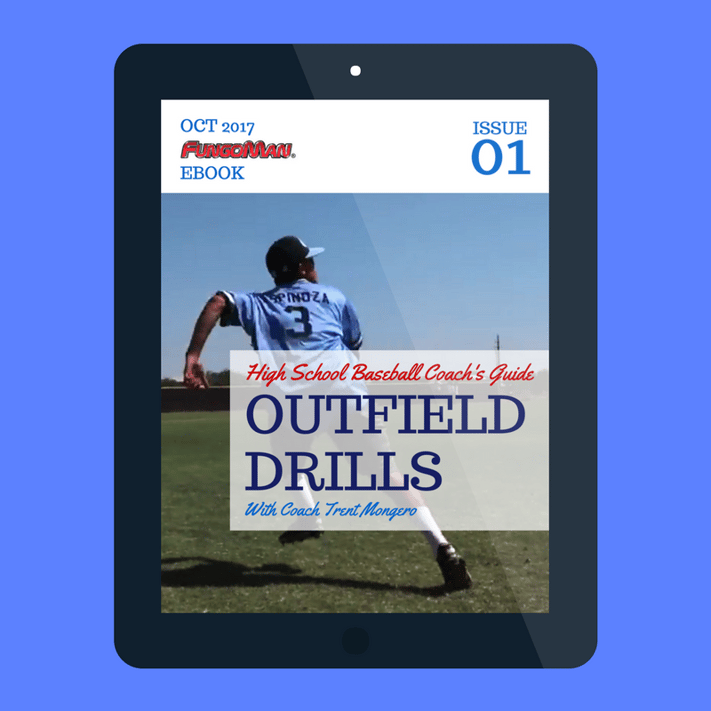 In this FREE eBook, high school baseball coaches will gain 4 outfield baseball practice drills to incorporate into their regular practice regiment. Baseball coaches will be able to address specific outfielding fundamentals and game situations with each drill. Each drill is designed to challenge your players to meet game-like speed with precision.
Author of this eBook and Coach, Trent Mongero's outfielder Dylan Lavendar has been highlighted twice in ESPN's Top 10 Plays. Check it out!
@GHCFCA Male Athlete of the Year Dylan Lavender makes an incredible catch for his @nthbaseball team in state playoffs. #SCtop10 @fcanews pic.twitter.com/RK11arxWyg

— Greater Hall FCA (@GHCFCA) April 30, 2017
Dylan Lavender makes ANOTHER #SCtop10 catch. GA Elite 8 HS Playoffs.@ESPNAssignDesk @SportsCenterhttps://t.co/BogtbPVf4k (By Seth Chapman)

— North Hall Baseball (@nthbaseball) May 13, 2017
With this ebook you can be sure to coach confidently and instruct while maintaining a productive tempo in practice.
With this outfielding practice drills eBook, you'll get:
Baseball practice drills for your high school team
Effectively get players working and maximizing practice time in the outfield
More time coaching and getting your players the reps they need!
Grab your free copy now and separate your outfielders from the rest!