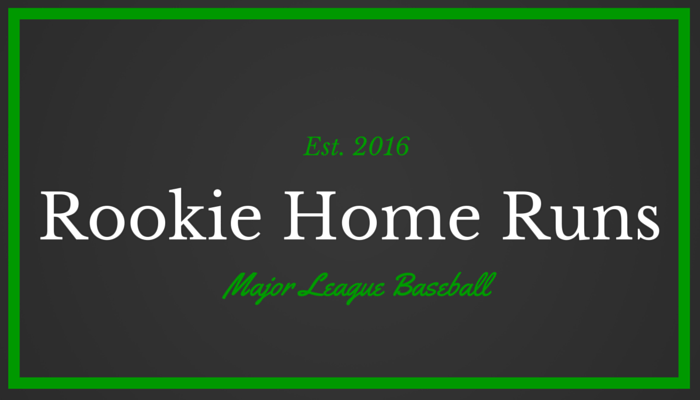 There's no doubt that strength training and dissecting hitting technique greatly improve a hitter's ability at the plate. There will always be a growing number of ideas to choose from for the player and the coach.
With the sophistication of today's baseball techniques, however, comes the buffet of options for getting better and staying up-to-date on what's new on the hitting frontier.
Whether you're a coach or a player, the mind remains the greatest tool for any baseball connoisseur. The brain takes in data like nothing else, so in effect, why not let your mind do some visualization work on these hitters in their rookie year achieving amazing feats in the game?
Sometimes it's just good to see some home runs. Am I right?
---
The first time a player hits one out of a Major League ballpark, you never forget it. It's a beautiful achievement, one that has been bought with blood, sweat, and tears. You'll find some of 2016's best hitters below, making waves in the Big Show. Check out their break out moments at the plate. It'll leave you inspired to say the least.
Brandon Drury
Aledmys Diaz
Nomar Mazara
Byung Ho Park
Trevor Story
How 'bout a stroll down memory lane?
---
Share this post with a young hitter you know who could use a good lesson on hitting homeruns in big situations. We hope you enjoyed this post, and are looking forward to what these rookies continue to contribute at the highest level of play. Keep a look out for them, they look hungry.
Leave a comment below about who you think should win "Rookie of the Year."
For more on hitting check out 5 Essential Practices Great Hitters Do Every Day.
---