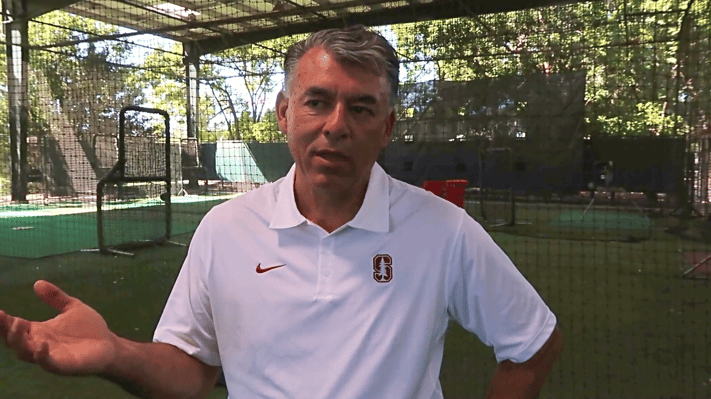 If you haven't already heard, Stanford Baseball just got a new leading captain for their nationally respected program, and his name is Dave Esquer.
While you may or may not be follow the changing of the guard of D1 baseball universities, this baseball coach warrants a second look. Stanford Baseball just joined the FungoMan community, and Coach Esquer took some time to answer a few coaching questions that we think you will find quite thought-provoking.
The topics include his baseball practice philosophy, how he uses FungoMan, and his idealogy of success. Enjoy.
---
Stanford Baseball Coach Dave Esquer Theories on Baseball Practice Training
1. Finding the technical and physical edge of players in practice
2. The importance of first step quickness and understanding footwork to increase range
3. Success + Excellence
What did you think of Coach Esquer's comments? Feel free to share what you think about practice, success, and excellence in the comments below or on Facebook. We love to hear how coaches approach their profession and how they go about implementing their values into practice and the game.
Looking for more good content? Check out the side bar for more blog posts and downloads for your baseball practice strategy. Download our free off-season fielding improvement template below!