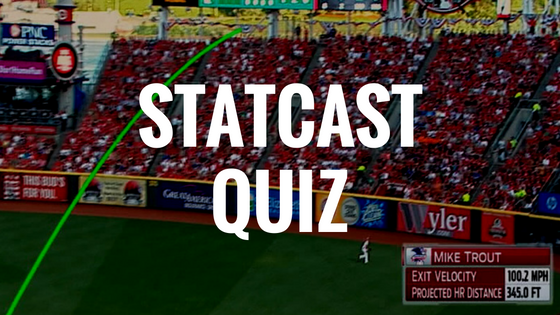 Statistics and analytics are here. Take this quiz to see where you're at on the latest numbers.
Using the Statcast Leaderboard at MLB.com, we've lassoed in some data, now we need your answers. Time to test your knowledge not your ability to look up the answers.
SHARE YOUR RESULTS!
---
Looking for more technology forward baseball advancements? Check out Baseball Analytics Coaches Shouldn't Live Without.
Wanting more quizzes? Give these a go: If Coaches Were Avengers In Disguise Which Marvel Character Are You? or What Kind of Coach Are You? Baseball Movie Quiz