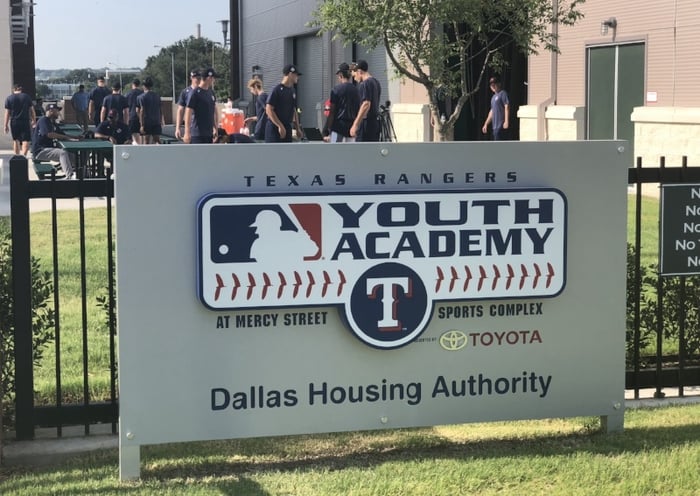 A well oiled practice regiment is a fantastic thing. But you know what's better than filling your hour and half with drills? Developing skills that lead into real game outs (video below).
The key to turning drills into skills is giving your player the chance to practice the exact feed (i.e. game ball) until he masters it. Too often, we focus on getting through the drills, giving everyone a handle full of tries to complete a play that isn't really the same ball.
The instructors at Texas Rangers Youth Academy in Dallas, TX are making sure their players get quality feeds in practice—and it's already paying off.
In 2017, FungoMan partnered with MLB's initiative to empower young talent from all walks of life to receive great training. The MLB Youth Academies make it their mission to set the standard for baseball and softball instruction, teach and educate in Urban America, and enhance the quality of life in the surrounding communities.
FungoMan supports the MLB Youth Academies Staff's excellent training, by providing exact repetitions, great tempo, and fair opportunity in practice. MLB has generously invited FungoMan into the work of developing young players; and a big thanks goes out to Tony Reagins and Del Matthews for including FungoMan in the MLB Youth Academy initiative.