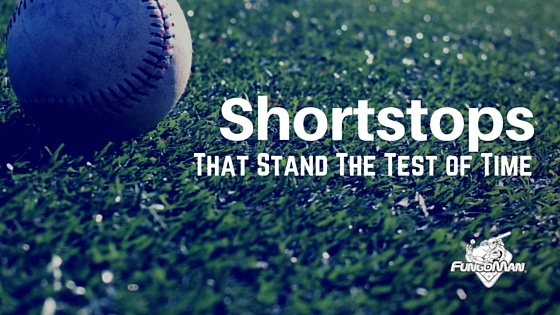 "I'd like to be remembered. I'd like to think that someday two guys will be talking in a bar and one of them will say something like, 'Yeah, he's a good shortstop, but he's not as good as ole Ripken was' " (source).
Guess what folks, we're still talkin' about him.
He still holds the record, and in this game that counts for alot. You may or may not agree that he was the best, and that's fine, but let's open the conversation and take a good look at the best defenders to play the position of shortstop to date. And why don't we throw in some drills to give to your shortstops while we're at it?
---
In no significant order, the following list of players comes to mind as the outstanding shortstops spanning the history of the game. We'd love to know how you would rank them, or who else you think deserves a hat tip. Feel free to leave a comment here or on our FungoMan Facebook page.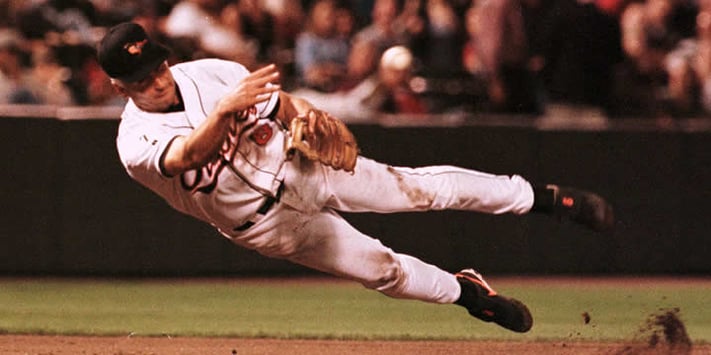 1. Cal Ripken Jr.
The number 2,131 will represent the Iron Man for as long as baseball exists. It is the number of resilience. It is the number of Cal Ripken Jr.'s tenacity and love for the game. It is the number that broke Lou Gehrig's record of most consecutive games played, which held for 56 years unbroken.
Despite standing at 6'4'', his range, acute understanding of ball angles, and the harness of physic and geometric tracking account for not only his longevity as a dominant defender, but as a phenomenal athlete. Period.
After over 16 years playing Major League Baseball, Cal Ripken Jr. played 2,632 consecutive games, solidifying him as the record holder.
Besides the sole feat of consistency, his aptitude and keen mind for the game and showmanship has wowed the world of baseball for a long time and continues to stun those who watched him play.
His fielding stats speak for themselves.
The night he broke Lou Gehrig's record.
---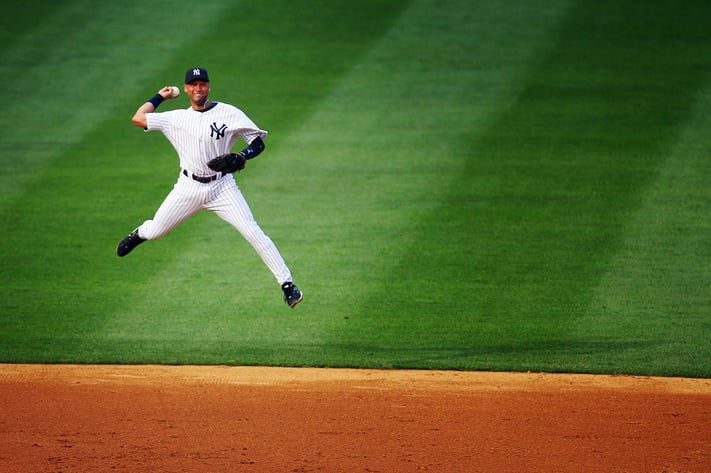 2. Derek Jeter
"My dad had been shortstop when he was in college, and you know, when you're a kid, you want to be just like your dad" (source).
-Jeter
If the phrase "Being at the right place at the right time" were in the dictionary, you wouldn't have too many arguments about who's picture should be underneath it.
When Jeter played, he had a way of being BIG in BIG moments.
Hitting a walk-off homerun in New York in the World Series late into the night after 12:00AM, he was crowned the name Mr. November -- immortalizing him forever, joining him in an sacred group with Reggie Jackson, Mr. October -- the ultimate clutch player. Talk about BIG.
Not only did he was he clutch in big situations, he managed to handle every aspect of the game with a certain class that teamates and competitors alike respects.
He exclusively played the position of shortstop, for one team for the length of his whole career. And that is pretty special.
His fielding percentage is unreal.
Jeter's ridiculous catch against the Red Sox at Yankee Stadium on July 1, 2004
---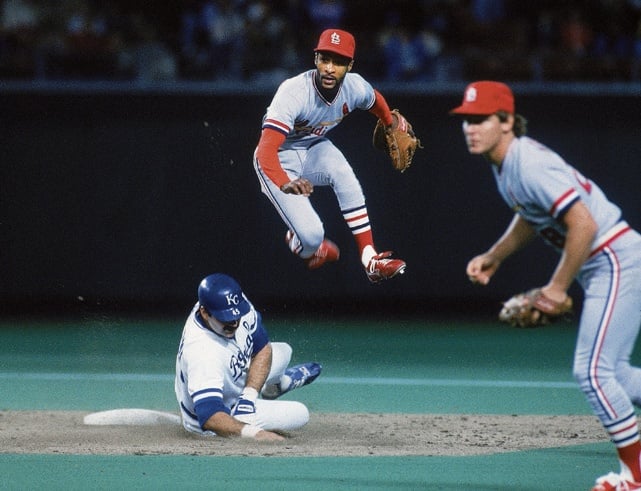 3. Ozzie Smith
"I may not drive in 100 runs a year, but I can prevent 100 runs from scoring against us" (source).
-Smith
Ozzie brought a certain flair for the position that distinguished his play-making with style that influence all those who would play the position after him.
The Wizard -- as he was so fittingly nicknamed, came to prominence with magic-like acrobatics, that didn't sacrifice execution.
Unlike many who followed him, he had a way of consistently getting the job done, with a magnficent ease without valuing flash over getting the out.
His presence as a franchise player and charismatic personality drew people to the ballpark to see what The Wizard just might do. And he would always deliver.
This guy has more Golden Gloves than he has fingers.
I mean, how could you not love this guy?
---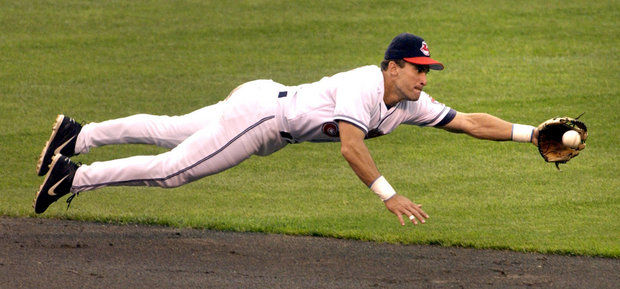 4. Omar Vizquel
"There is no doubt in my mind, I've played a great shortstop this year" (source).
-Vizquel
Vizquel was arguably one of the most surehanded players of all time.
He was so good, confidently making plays with his barehands as if it were the most normal thing to do on the field.
The value he would bring to a team to make plays for his pitching staff and team, was unparallelled. Vizquel also managed to draw the crowds with sheer magneticism; audiences came as well to see something they could tell their grandkids about one day. This expectation to see the impossible brought folks out to the ballpark by the droves.
The man would literally rob base hits, getting outs where there were none.
MVP for more reasons than one.
I think I've watched this 20x and it still doesn't get old.
Vizquel demostrating fielding techniques, ground balls courtesy of FungoMan
---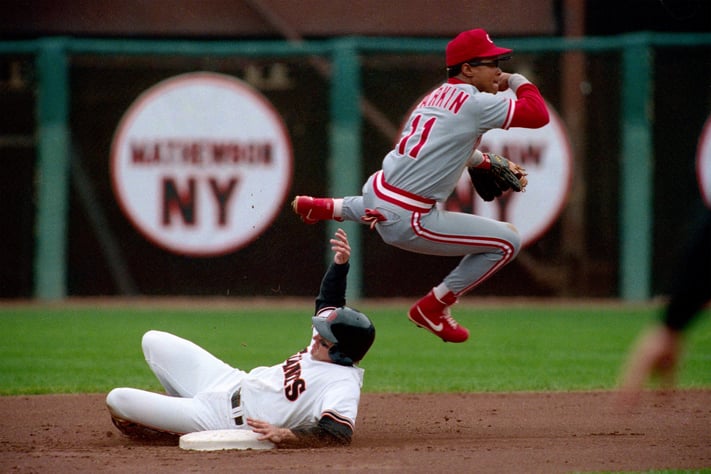 photo source
5. Barry Larkin
"What people don't realize is that professionals are sensational because of the fundamentals" (source).
-Larkin
You could tell by the way he played that the fundamentals were his fruits and vegetables.
He was astonishingly sound in his method; watching him make the play was like a walk in the park.
Evidently putting an exteme value on fundamental consistency, the world witnessed shocking play making day in and day out.
Out of 19 seasons, he was selected to play in the All-Star Games 12 of those seasons. Hat tip to that. He also played every year in the Majors with the Reds.
Not to mention, his fielding average didn't get worse over the years, it got better.
HOW is this possible?!
---
The great players of the game credit their success to the devotion of fundamentals and dealing with sizeable failures on their way to dominance on the field. In light of these truths, we are sharing our FREE Shortstop Drill Series that will challenge your shortstop's range, agility, and attention to fundamentals.
This drill includes the FungoMan routine and infographics detailing the in's and out's of the shortstop's regiment. Check it out!
The Shortstop Drill Series [FREE]
---