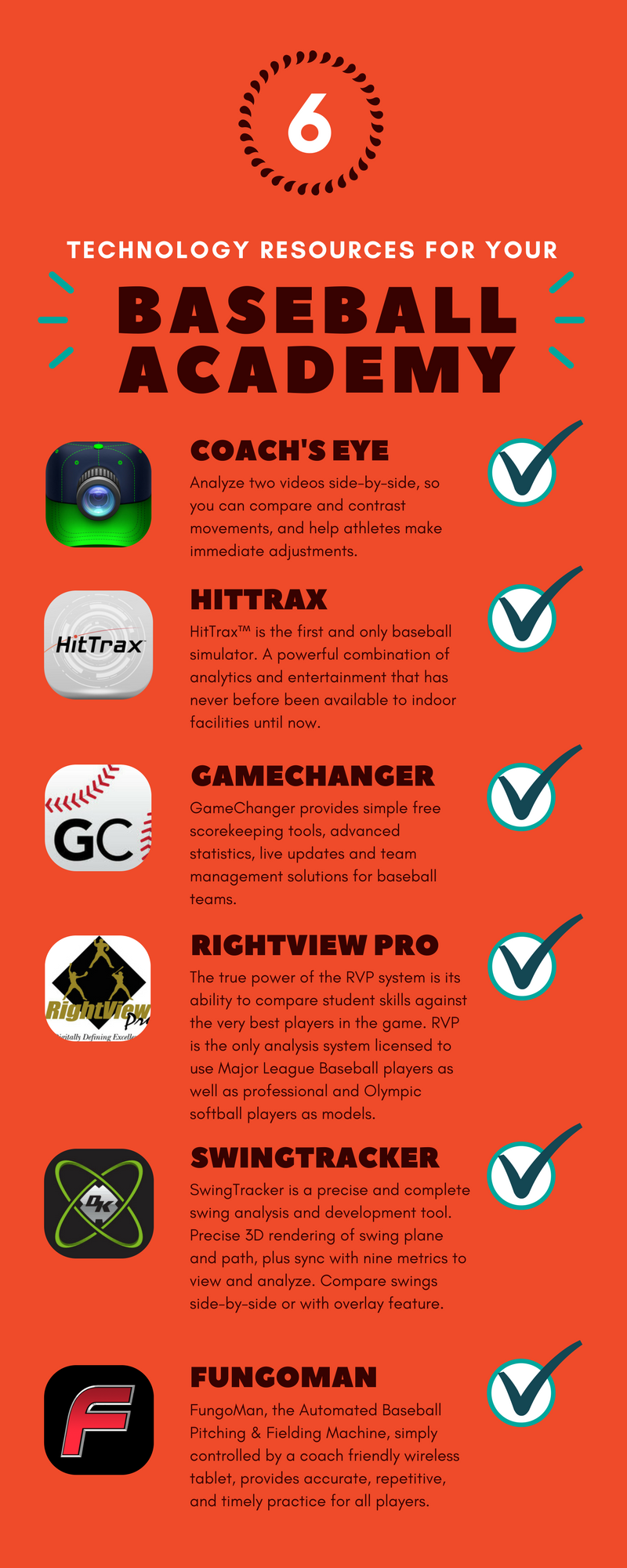 As members of the baseball industry, we've gotten quite used to hearing about the effects of the Statcast era and how info-tainment is now a major player in the game. But the technology that was once exclusive to the Bigs are now more accessible than ever, which is GOOD NEWS for baseball academies.
Measurements of power, speed, fielding ability, and throwing ability are numbers baseball academies can harness for their own progress tracking. And the technology doesn't stop there.
There are 6 Baseball Academy Technology Resources we're highlighting, so you can be sure you're in the know. Check it out.