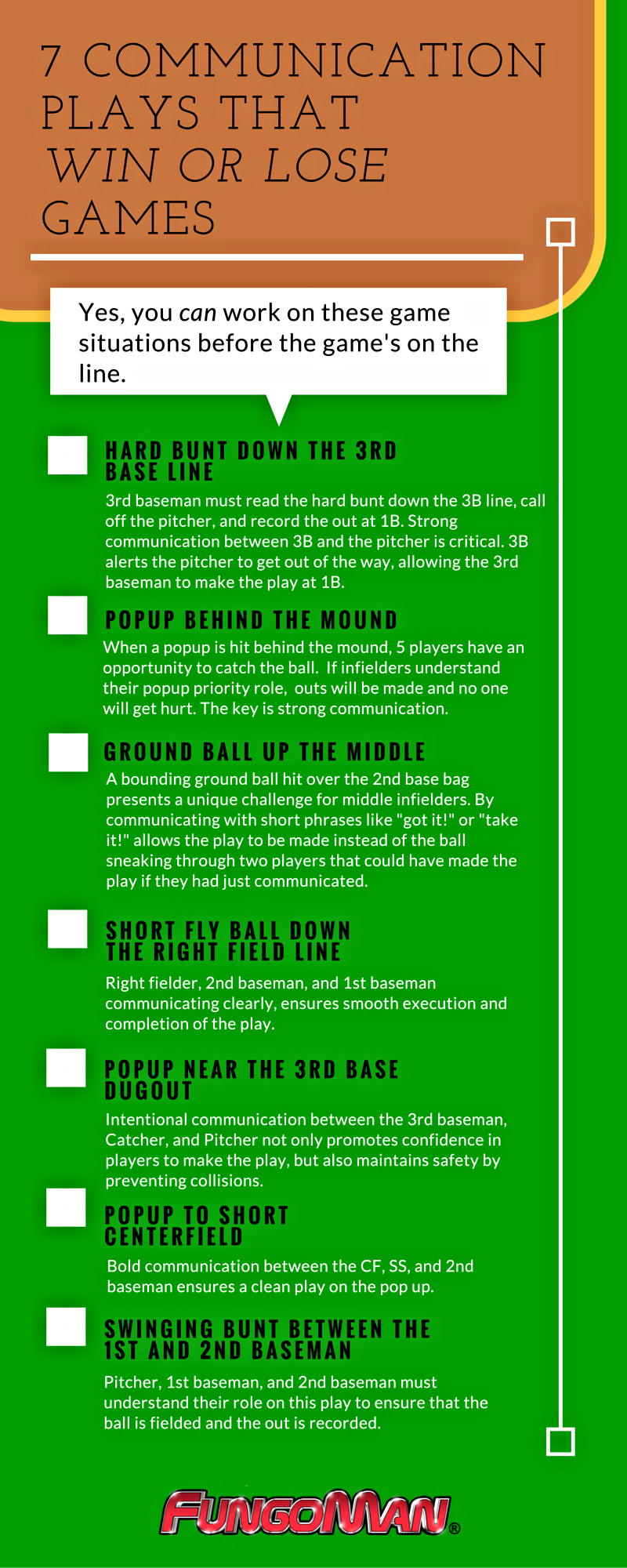 "In theory there is no difference between theory and practice. In practice there is." The source of all baseball wisdom, Yogi Berra, couldn't be more accurate. Especially when it comes down to the practice of communication plays.
It's absolutely vital to carve out practice time for plays that rely on the verbal aspect of making the out. In the heat of the game, unprepared players panic with the pressure, forget to broadcast their presence, and inevitably find out all too late that their fellow comrades either assumed the other would rise to the occasion, or inevitably make contact with more than just the ball.
So when it comes to focusing on communication, how do you educate your players on the most successful protocols for each game situation? Take a look at this infographic to discover the simple ingredients to instill confidence in your players when these fielding situations arise.