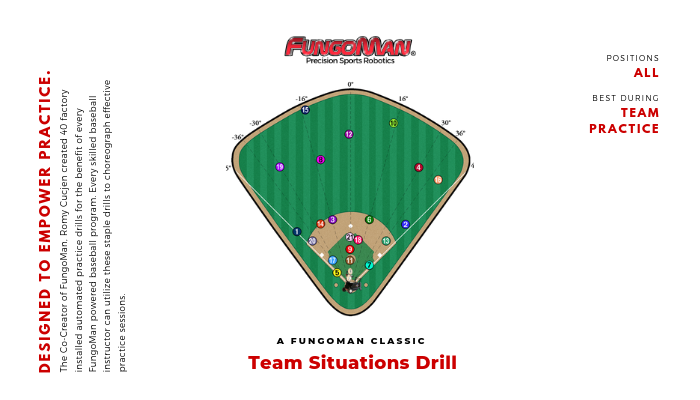 What makes a confident team?
9 players on the field who know their roles in every game situation, which is why the Team Situations FungoMan Drill makes for the perfect opportunity to teach and practice baseball IQ.
Practiced baseball situations make for winning every baseball situation in game time. Keep reading to see the types of balls FungoMan produces to cover the fundamental baseball situations you will encounter in 9 innings.