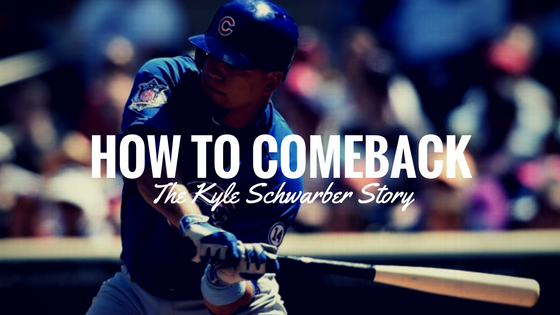 ---
Take a seat folks, because class is now in session with Professor Kyle Schwarber on deck, schooling us all on the art of comeback.
This is no ordinary Comeback Course. What we have here is a front row seat to witness a legendary story and learn what it means to be a 23-year-old legend in the making. And with Game 6 on the horizon tonight, you and I will get schooled again by everyone's favorite designated hitter for the Chicago Cubs.
Grab a pen and pad, 'cause Schwarber's got some things to share with every kid who's gone through injury, still dreaming of performing on baseball's biggest and brightest stage.