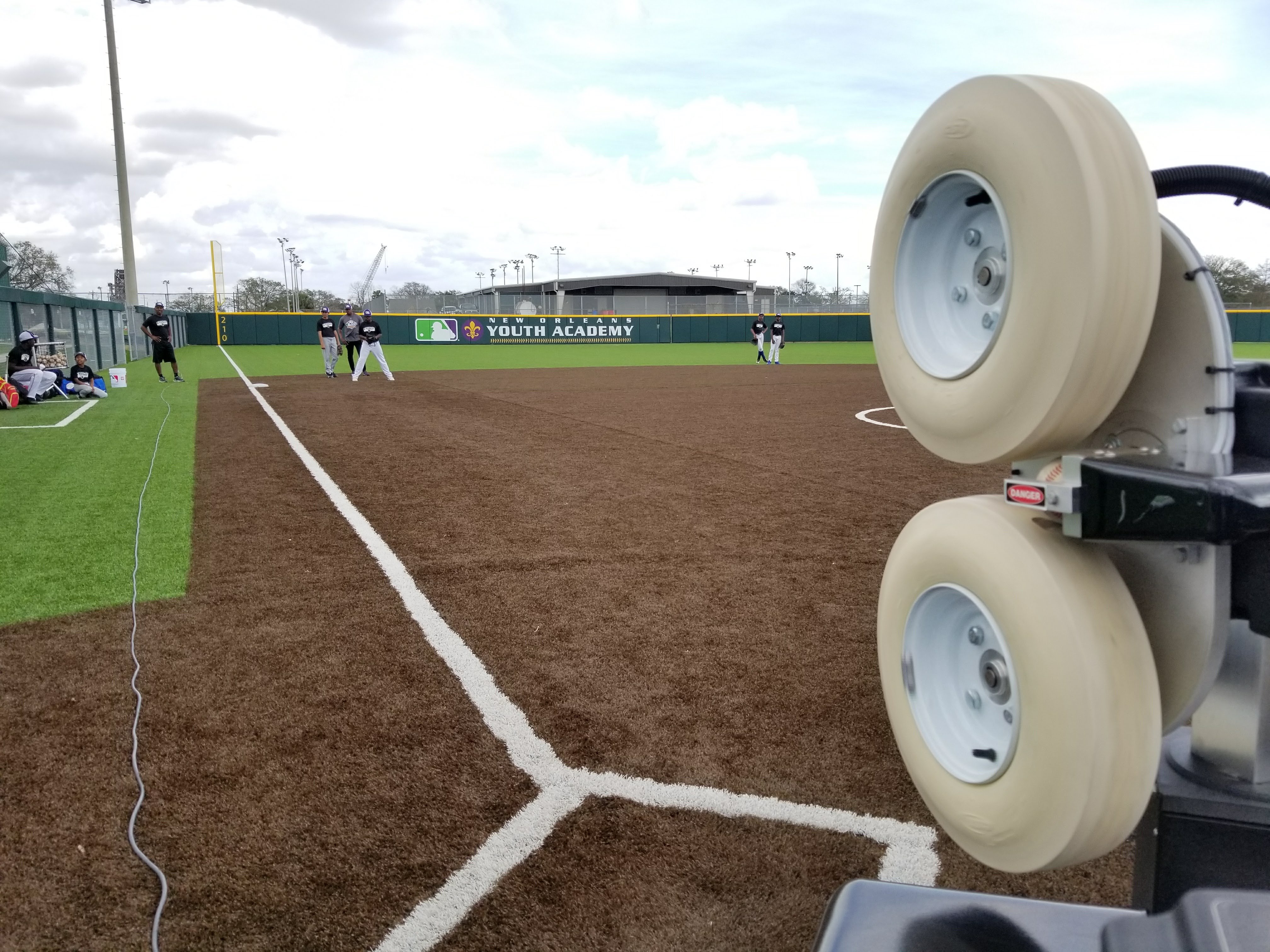 There's nothing quite like the frustration of getting a terrible feed in practice.
When you're working on backhands, and the feeds are not appropriately challenging (too difficult or too easy), the result shows minimal improvement. Redundant at best. If optimal growth and stretch happens in that small window of just beyond your reach, then the feeds should reflect that same approach. Specificity. Stretch. Resulting in growth.
MLB's Youth Academy in New Orleans just gave equal opportunity to their players with consistent feeds and guaranteed growth. Watch the VIDEO HERE!