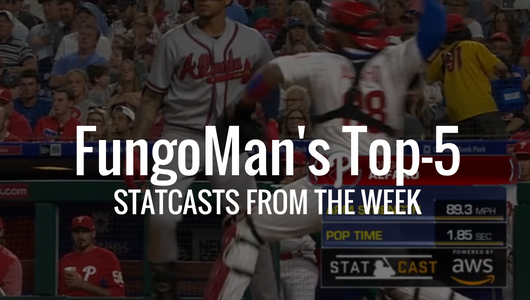 ---
Here they come, with speed too impressive to appreciate with the human eye, which is why we've curated a short list of this last week's most accomplished plays, brought to you with Statcast magic.
At the top of the list is Jorge Alfaro, quick to his feet and swift to exchange the ball, throwing out Inciarte with a 1.85-second pop time and 89.3 mph throw (only the 3rd-hardest caught stealing throw in 2018). There's more where that came from. Check out our top 5 Statcasts from this week including:
Alfaro nabbing Inciarte.

Acuna's fantastic grab.

Moran's eye-high homer.

Taylor's 98.8 mph toss.

Trout stealing 2, scoring.