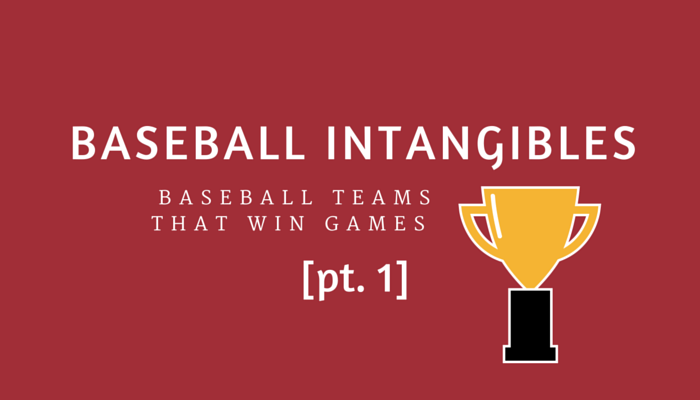 I've seen a lot of baseball games in my day. And that's okay. I like seeing my team win, but when the alternative happens, a sense of powerlessness has a way of creeping in, you feel me?
When teams lose, we usually find it rather easy to spot where things fell apart. And we're cavalierly quick to make mention of unsufficiencies and mistakes. But what about when the team wins. Do we make note of how that triumph came together? Do we notice the small things that kept the momentum of success in the palm of the coach and player's hands?
I've written the first installment of a 3-part blog series covering Baseball Team Intangibles That Win Games, which usually go unexamined in this game. The idea is that once you get a hold of the intangibles of championship teams, you'll be more empowered to nurture those attributes in your own. Let's walk through the first intangible together ...