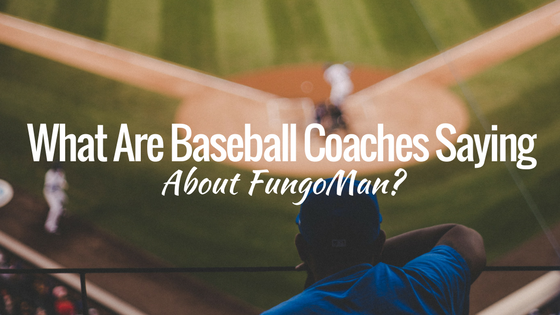 If you've heard anything about FungoMan, you're likely to have heard some polarizing statements about the machine that give rise to concern or curiosity.
"That machine makes coaches lazy."
"I don't go through a single practice without using it."
"This thing can do anything!"
Sound familiar? For this week's blog, we figured a little feedback from our customers might be the best way for you to hear your peers' opinions about the automated baseball practice machine that is FungoMan.
Check out these videos below!
1. Players can get extra practice.
2. Player Development in Defense
3. Hone In On Team Situations
4. Pitching Sequences for Hitters
5. Spring Training: Curve balls, Bunting, Precise Reps
---
For those who use FungoMan, what's the best use for the machine in your experience? What would make the machine better? Easier to use? What's the most creative thing you've seen done with FungoMan?
Comment below with your thoughts or on our Facebook page! SHARE with a coach who's never heard of FungoMan!