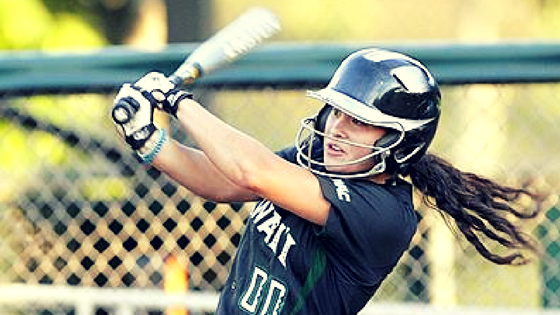 ---
In the panic era of college softball, where young women are recruited and committed as early as their eighth grade year, one softball player committed "late" as a senior, broke records, led her team in homeruns, and represented her team and school for an Espy award for "Best Upset" at the 2010 ESPYs.
Kelly Majam Elms, graduate of University of Hawaii, boasts a college career batting average of .335 and fielding percentage of .992. Not to mention hitting thirty homeruns in her freshman year.
She generously took some time for us to interview her and share her thoughts on committing "late."