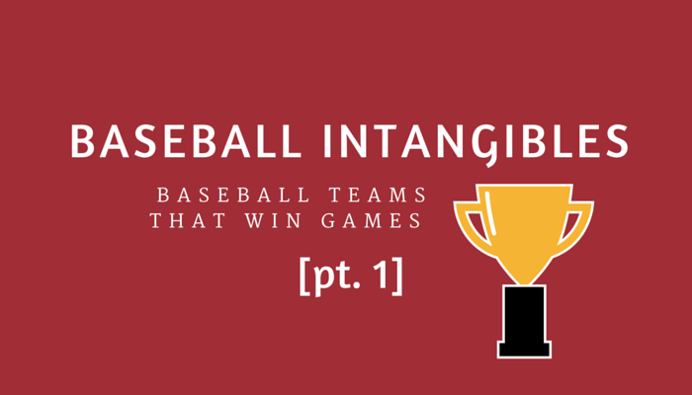 I've seen a lot of baseball games in my day. And that's okay. I like seeing my team win, but when the alternative happens, a sense of powerlessness has a way of creeping in, you feel me?
When teams lose, we usually find it rather easy to spot where things fell apart. And we're cavalierly quick to make mention of unsufficiencies and mistakes. But what about when the team wins. Do we make note of how that triumph came together? Do we notice the small things that kept the momentum of success in the palm of the coach and player's hands?
I've written the first installment of a 3-part blog series covering Baseball Team Intangibles That Win Games, which usually go unexamined in this game. The idea is that once you get a hold of the intangibles of championship teams, you'll be more empowered to nurture those attributes in your own. Let's walk through the first intangible together ...
---
Baseball Team Intangibles That Win Games


Intangible #1: The Stockdale Paradox
Some people tend to think that being positive all the time and incessantly giving encouragement will produce positive results -- however, nothing can be improved until error is corrected.
The truth is, you can build something positive with brutal honesty. Some coaches refuse to acknowledge errors in efforts to "stay positive," but what they're doing is living in complete denial of reality, and neglecting to empower players to actually get better.
The Stockdale Paradox is named after admiral Jim Stockdale, who was a United States military officer held captive for eight years during the Vietnam War. Stockdale was tortured more than twenty times by his captors, and never had much reason to believe he would survive the prison camp and someday get to see his wife again. And yet, as Stockdale told Collins, he never lost faith during his ordeal:
"I never doubted not only that I would get out, but also that I would prevail in the end and turn the experience into the defining event of my life, which, in retrospect, I would not trade."
Then comes the paradox.
While Stockdale had remarkable faith in the unknowable, he noted that it was always the most optimistic of his prison mates who failed to make it out of there alive.
"They were the ones who said, 'We're going to be out by Christmas.' And Christmas would come, and Christmas would go. Then they'd say, 'We're going to be out by Easter.' And Easter would come, and Easter would go. And then Thanksgiving, and then it would be Christmas again. And they died of a broken heart."
What the optimists failed to do was confront the reality of their situation.
Be the coach with unwavering faith who can look the brutal facts in the eye and keep moving forward.

---
You can find this coaching and leadership principle in the National Bestseller Good to Great by Jim Collins, a must have for any coach on the journey to maximize his team's potential.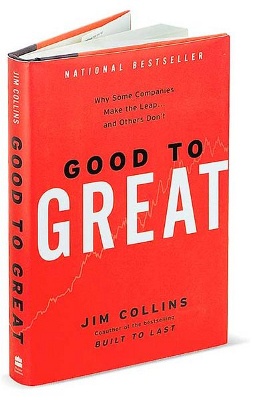 Check out next week's post for the next installment of Baseball Team Intangibles That Win Games!

Looking for more coaching strategies and techniques? Here are some Good to Great Baseball Drills we've put together for you.
---
Feel free to leave a comment below with your thoughts and reactions of this coaching strategy. Should coaches err more on positivity or brutal facts? Where is the balance? How would you practically put this idea into practice?