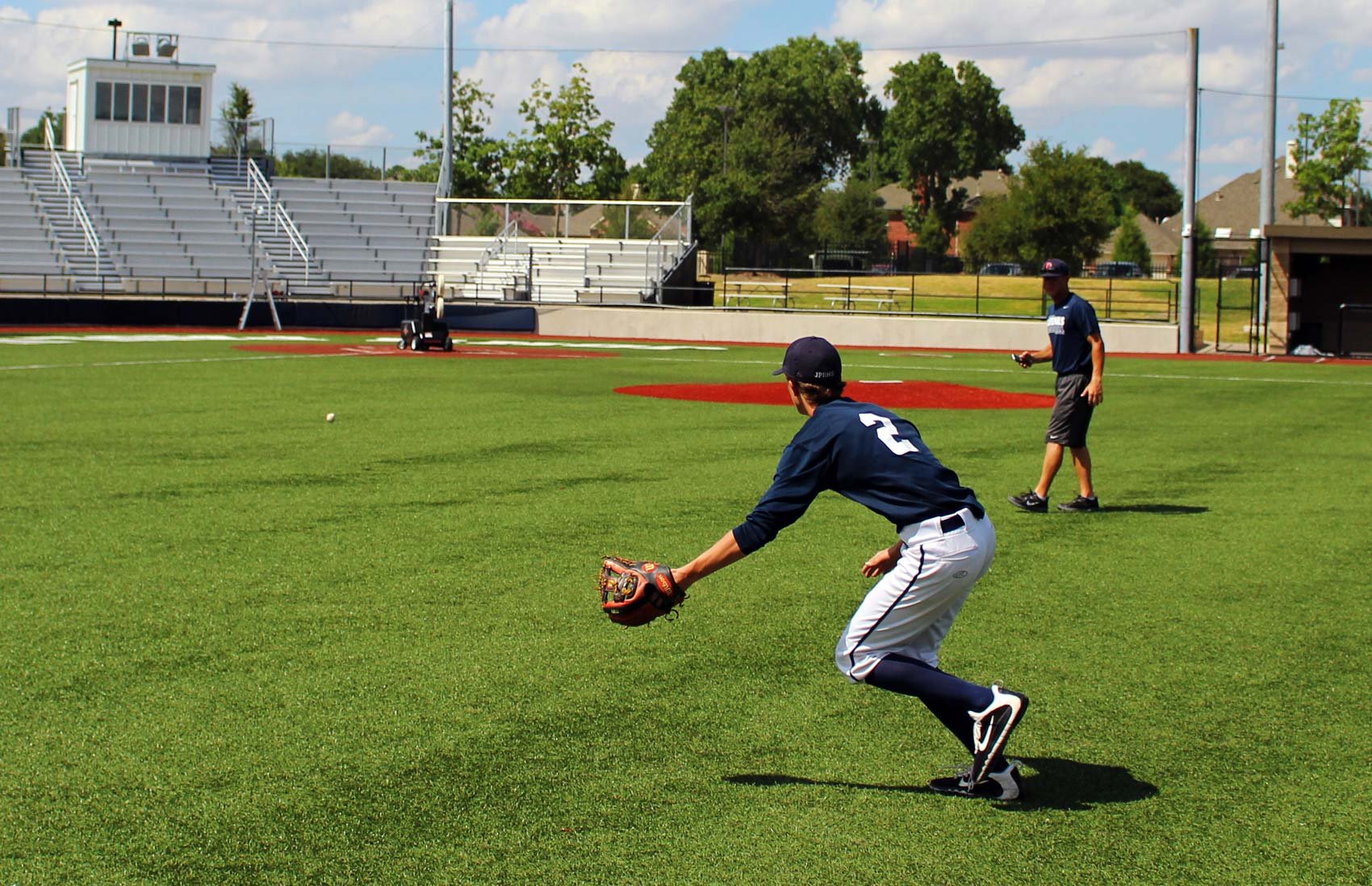 In the fall, while some are gearing up for football, others hit the gym to cross-train through the autumn months.
Fall provides a great opportunity to both work on improving areas of expertise and targeting skill deficits that need attention.
Typically players use off-season to gain traction on skills of the tangible sort: speed training, strength training, and fielding. Today we're addressing FIELDING.
Check out our 10-week template for improving your player's defensive consistency.
Improving the fielding percentage of a player's game makes him that much more marketable and valuable to colleges and ball clubs.
Players should take stock of the skills they possess and identify areas that could raise their skill-value for the betterment of their team and career. Typically, fall practice can be best used for such player development.
For the betterment of the athlete, its empowering to see hard numbers that show the growth of skill or strength. Henceforth, we're suggesting an OFF-SEASON WORKOUT: IMPROVING FIELDING PERCENTAGE [Template], that includes a fielding regiment and tracking system to record measurable fielding growth.
The Breakdown
It's been said that, "If you want to get 20% better overall, get 1% better at 20 things."
For today's post we're suggesting getting better at consistency in your fielding. Here's how: three times a week for 10 weeks working on routine groundballs, backhands, forehands, and slow rollers with the goal of successfully catching and throwing each ball out at first.
This drill will not teach proper footwork or how to transfer the ball faster, but it will help discipline your fielding. For added challenge, make the out at first-base in less than 4.5 seconds (average time for high school baseball; the average time for MLB is 4.2 seconds).
Three times a week you can track your progress and work specifically. All you need is someone to fungo or a FungoMan. The important thing is to get the repetition of the same type of ball.
---