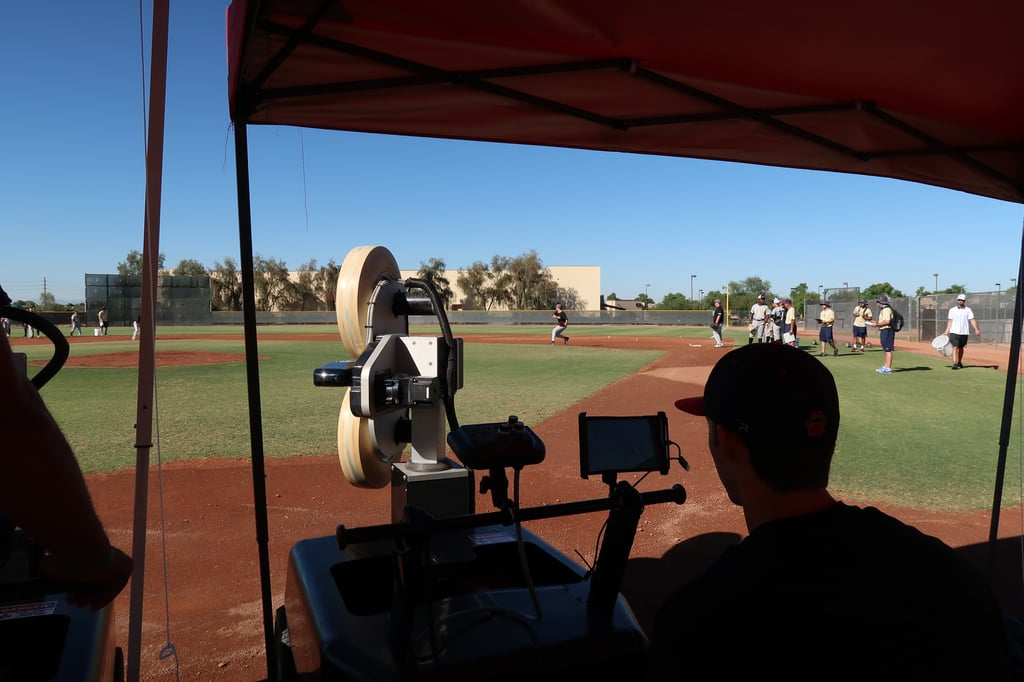 "Nothing like this has ever been attempted before."
Romy Cucjen and the FungoMan team have teamed up with USA Baseball for their National Team Championships (West) Testing Day Powered by FungoMan.
"We are extremely proud to partner with USA Baseball to create a great testing environment for young players to demonstrate their talent and ability in a fair, non-bias evaluation," said FungoMan President, Romy Cucjen.
Read on to see the work the FungoMan team has been up to for the last week with USA Baseball at Peoria Sports Complex in Arizona.
Cleats are tied and game faces are on here at Testing Day Powered by @FungoMan! pic.twitter.com/doIL5BKP3b

— West Championships (@USABChamps_West) June 16, 2017
The feedback has been nothing short of impressive, with parents and players commenting on the organization and efficiency of the USA Baseball tournament experience. Romy shares, "Working with Donnie Platt, director of operations and his staff, watching them organize and execute has been a pleasure."
"Week one was extremely successful, in that we were ahead of schedule, and were able to give players more opportunity to showcase their ability than ever before.
Being able to use the Mariners and Padres Major League spring training facility has given the players a world class experience, which everyone has come to rightfully expect from USA Baseball."
Missed out on our Testing Day Powered by @FungoMan today?

No worries, we got you!
📷: https://t.co/Ps7lCIiTsq pic.twitter.com/Acais4XIsC

— West Championships (@USABChamps_West) June 17, 2017
The FungoMan team is looking forward to the Testing Days for 15U and 14U in the upcoming weeks!
Follow us on Facebook, Instagram, and Twitter to stay in the loop!