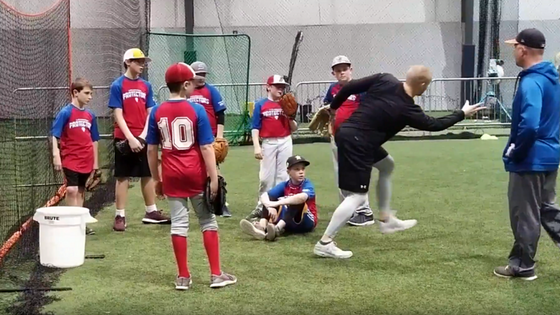 For young players learning the fundamentals, it's important to keep them engaged with creative drills. Taylor Love has been working with some young players at the FungoMan Testing & Training Center in Shreveport, LA, and he's seeing some real progress. Watch this video of Taylor running practice, gaining results, and keeping it fun for the future of baseball.
You're gonna want to share this post with a youth league coach you know.
Youth Baseball Practice with Taylor Love
At Acrosports Fieldhouse, Taylor uses FungoMan for Infield Training Classes, reaping specific benefits like keeping kids engaged, maximizing the hour of class time, and impressing parents with fast skills development.
Taylor Love shares why he uses FungoMan for his infield training classes:
"What we really like to do is give the guys a whole lot of reps in a little bit of time. Continually giving the players a high volume of reps helps me to instruct them on the correct technique on how to field a ground ball, while keeping practice moving.
I like that I can be with them demonstrating out in the field, because I have the remote. With so many reps, the kids get better faster alongside their teammates. It's been a whole lot of fun working wit these kids using FungoMan."
Click here for more Taylor Love baseball training videos.