It's been said that the only thing keeping us from where we want to go is information. One of the first things to getting where you want to go, is knowing where to go and getting the road map to that peak of success.
This holiday season, we're proposing a few inspiring ideas to our readers. A wealth of inspiration, information, and proven-methods of success lie between the bindings of these books in which we've found PURE GOLD for our coaches network.
This Christmas, consider investing in yourself by grabbing one or two of these reads to feed your coaching, leadership, and baseball mind.
Read on to find out what you've been missing.
---
If you don't have the time to sit down to read a book over the holidays, perhaps downloading the audio books for the time you spend in the car going to and from practice is the way to go for you!
This list of books is certainly a long time in the making, from recommendations from other championship winning coaches and successful people in life and baseball that we admire (but surely isn't comprehensive).
These books will challenge, stretch, and help increase your effectiveness with players who you influence and instruct. Enjoy!
1. Talent is Overrated by Geoff Colvin
We all know that hard work pays off, but Colvin takes it a step further. This book touches on how talent is fostered, negating the myth that talent is physically born, but rather talent is better defined as the function of hard work over time. Not only will this book encourage you in the pursuit of developing your players, but it will give you a blueprint for you to do it as well.
For more: Talent is Overrated Book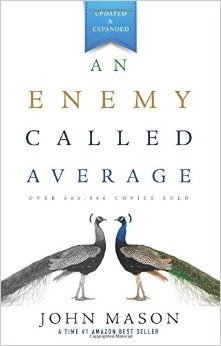 2. An Enemy Called Average by John Mason
Although there are many motivational books on the market, this book stands out for it's potent message of fighting mediocrity. Served in bite size nuggets, the chapters in this book provide fantastic pre or post-practice material for coaches and team building meetings. A great tool for communicating to your team what is most important. As Mike Candrea says, he builds better people to build a better team. Candrea's statement remains true in motivational books like An Enemy Called Average. The title of this book helps point championship teams to identify their greatest enemy.
For more: An Enemy Called Average Book

3. The Talent Code by Daniel Coyle
Similar to Talent is Overrated, Coyle covers topics such as deep practice and the development of skill, but he also discusses the importance of spending time observing top performers -- absorbing all the intangibles that go without saying into breaking the code of talent. Understanding some of these practices surrounding talent will empower you in your quest to better your players.
For more: The Talent Code Book

4. The Art of Learning by Josh Waitzkin
This book is about a man's journey from a child chess prodigy champion to a martial arts champion as well. His insights into how he learned to excel and master his skills cross over from a board game to hand to hand combat. This story provides an insightful look at how learning was accomplished by this remarkable athlete.
For more: The Art of Learning Book

5. The Power of Habit by Charles Duhigg
The Power of Habit covers the skill of creating a habit and it benefits all aspects of life in every role you can imagine -- including coaching. These are tried and true principles by champions in many difference spheres and will surely inspire you to examine every area of the game for the better. The illustrations and stories used in this book are interesting and thought-provoking to say the least, and we're sure you'll find the experiments nothing short of entertaining.
For more: The Power of Habit Book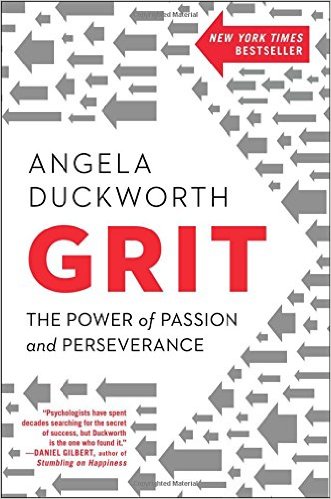 6. GRIT: The Power of Passion & Perseverance Angela Duckworth
In athletics, perseverance is known and valued characteristic and necessity for success. Duckworth scientifically paints the value of grit and its impact on performance, long term success, and overall achievement. This is a must read for coaches, whether they're just starting out or have coached over a decade. GRIT is empowering on every page.
Purpose gives any person an edge to the process of realizing their goals. Everything starts and ends purpose. This book helps you find out what in the world you're here for. From a coach's perspective this book will serve as a true north in your journey of coaching and raising up young men in the game and life.
The All Blacks will inspire any team. The principles listed in this book comes from a longstanding successful organization that can crossover to all organizations and levels of competition. For example, one lesson talks about the leaders of the team sweeping the sheds after the rest of the team has gone for the day. No one is ever too big to do the little things that need to be done. In the same way that this lesson will ground your players, this book will ground you to form a program with integrity from the ground up. This legendary team will inspire you to win in every facet of life.
This book lists 52 tips for improving skills. It's the perfect book for short and potent thoughts for yourself and for your team. Consider it food for your own personal edification and material for motivating your players. You find nothing but actionable thoughts in Coyle's blueprint for improving your skills.
---
We hope you enjoy these books and find them enriching in your coaching experience. As Geoff Colvin says, "Those who only read don't improve – those who implement, grow and thrive."
---
*This post was originally posted on December 22, 2015. It has been edited and improved for this year's readers.*